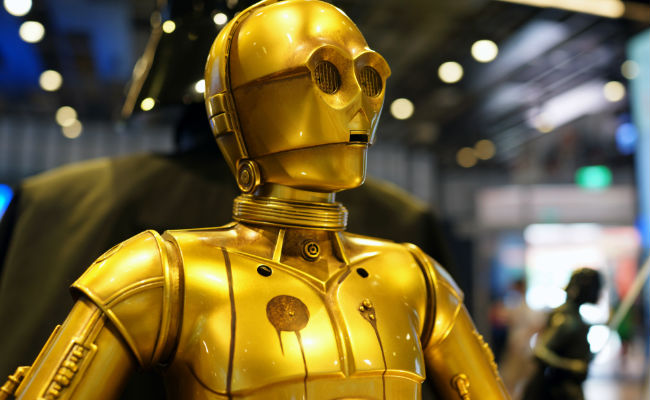 You can never, as I discovered way back in 1977 in a small darkened wooden cinema in Ballina, NSW, Australia, have too much Star Wars in your life.
One trip to that galaxy far, far way and a long time ago and you will want to spend the rest of your days with Luke and Leia, Han and Chewie, R2-D2 and C-3PO, and their newer narrative friends like Rey and Finn, and yes for all their nefarious evil Darth Vader and Kylo Ren.
It's a captivatingly exciting world of possibilities that is in full bloom right now, thanks to the recent releases of films like A Force Awakens, Rogue One and Solo: A Star Wars Story, and it continues to inspire all kinds of people to make the most amazing Star Wars-centric art and commentary of their own.
Here are but three recent examples …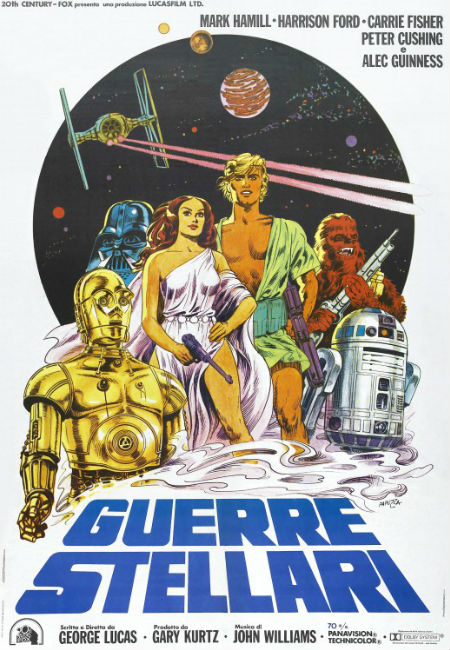 Star Wars: A New Hope gets the anime treatment
Way back when, in that aforementioned moment in 1977 when then plain old Star Wars was a lone film and not a sprawling franchise of wonder and imagination, we had no inkling (well, I'm guessing good old George Lucas did!) of what this tale of one dream-laden boy, a princess and a smuggler fighting the great evil of the Empire could become. What is has become is all kinds of imaginative everything including this anime version of the original trailer for the first, now fourth, film, by Russian animator Dmitry Grozov (aka Ahriman) which is supremely delightful and transportive, recreating all the wonder of the original viewing. (source: Laughing Squid)
C-3PO is not averse to big-noting himself when required; he is, after all, a protocol droid who is "fluent in over six million forms of communication" and honestly surely that is worthy of some sort of important treatment? Quite possibly, though R2-D2 may disagree in that delightfully-trilling, bringing you down to earth way of his; thing is, Redditor ajniggles completely agrees with C-3PO as the linchpin of everything but not for the reasons you might imagine as Gizmodo explains:
"Rather, C-3PO's a support operative there to help you succeed. The perfect protocol droid—his protocol being survival of the Republic. Throughout the Star Wars saga, C-3PO is controlling, influencing, and manipulating everyone around him. He persuaded Luke to join the Rebellion, inspired Han Solo to successfully navigate dangerous asteroid fields, and kept Han and Leia from screwing up their missions with their personal drama. C-3PO knows what you need before even you do, and will help you get it."
It's a compelling theory and you can read more at Why C-3PO Is The Most Important Character In Star Wars.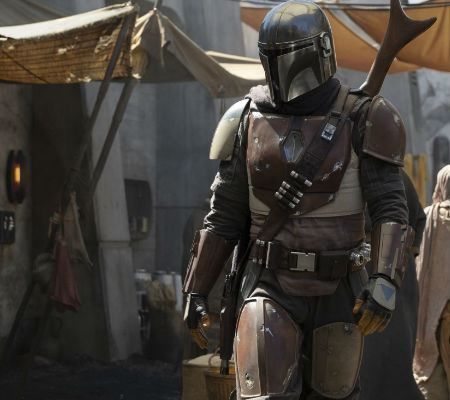 Who is the Mandalorian? Who indeed?
We do know they are the protagonist of a new live action 10-episode Star Wars TV series, rumoured to be costing Disney $100 million to make, which is all about "… the travails of a lone gunfighter in the outer reaches of the galaxy far from the authority of the New Republic."
We also know, via Inquisitor, who's working behind-the-scenes to make the magic happen:
"Fans already know that the series would be written and executive produced by Emmy-nominated producer and actor Jon Favreau. However, it is now known that Dave Filoni (Star Wars: The Clone Wars, Star Wars Rebels) is in charge of directing the first episode of The Mandalorian.

"Added to this directorial line-up is Deborah Chow (Jessica Jones), Rick Famuyiwa (Dope), Bryce Dallas Howard (Solemates), and Taika Waititi (Thor: Ragnarok)."
But underneath the mask? Ah, that is the great unknown and honestly a little mystery in this spoiler-saturated age is not necessarily a bad thing.