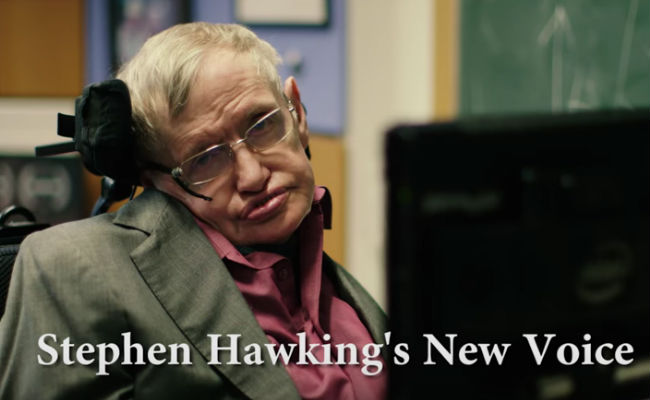 SNAPSHOT
Stephen Hawking has had the same trademark voice for 30 years and has now decided it's time for a change. Watch him view the audition tapes from hopeful celebrities… (synopsis via Laughing Squid)
You know how it is – you've had something for a while and true you don't exactly hate it but it's long lost its novelty-rich lure and lustre and you decide that it's high time you mixed things up and got yourself a new one.
For pretty much all of us that usually means getting a new toaster or a new car or a new job, but if you're Stephen Hawking, who's had the same distinctive voice for years and years, it's a whole new vocal sound.
A big step you will agree and one that a slew of celebrities, in this hilarious skit for Comic Relief which raises money for charities through all manner of fun entertainment options, are eager to be a part of if they can just pass the stringent audition.
Naturally given how big a move this is and how Stephen Hawking is not prone to rash decisions, the culling process is a lengthy and rigorous one that ends up in a surprisingly dramatic decision.
What does he decide? Ah that is for the video, chock full of laugh-out-loud auditions from earnestly-excited, and slightly snarky celebrities, to reveal …