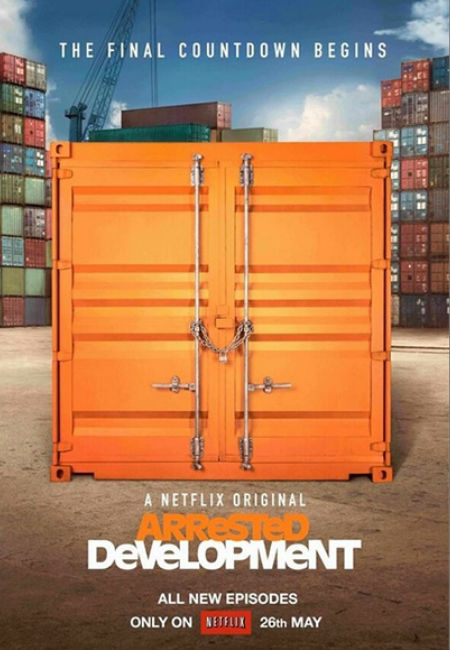 It's not long now my familial dysfunction-loving friends!
Soon and very soon, Arrested Development, cancelled six years ago by the Fox network at the end of season 3 when the dysfunctional Bluth family finally came apart in spectacularly chaotic fashion, will make its much-welcome way back into our viewing lives.
And how!
In a move that is fast-becoming the signature strategy of the subscription-service, Netflix, which is giving traditional cable a run for its money, all 15 episodes of the revived series, once again under the firm comedic hand of creator Michael Hurwitz, will be released all at once to subscribers.
Which will make for a very busy Sunday in many parts of the world, and for those of us a little further around the globe time-wise, a possible day off on the Monday to cope with all the new Bluth goodness.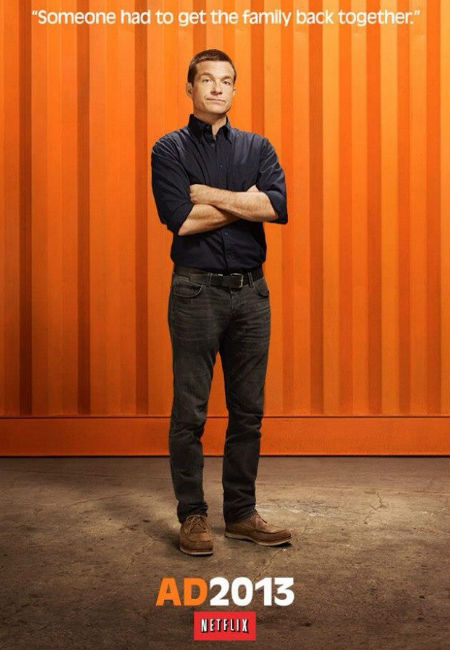 But before we catch up to where the Bluths are now, where did we leave all those years ago?
According to the good folks at Wikipedia, right here:
To celebrate their victory in Iraq – [uncovering a CIA wiretapping program in the country which saw all the US Government's charges against George Sr (Jeffrey Tambor) dropped] – the Bluths throw a shareholders' party on the RMS Queen Mary.

During preparations for the party, it is revealed that Lindsay (Portia de Rossi) was adopted, meaning that George Michael (Michael Cera) and Maeby (Alia Shawkat) are not blood relatives. At the party, the Bluths' other adopted child, Annyong (Justin Lee), reappears. He reveals that he is there to avenge the Bluth family's theft of his grandfather's frozen-banana idea and the cause of his subsequent deportation, an event orchestrated many years earlier by Lucille Bluth (Jessica Walter). Annyong has turned over evidence implicating Lucille in the Bluth Company's accounting scandals.

Before the police arrive, Michael (Jason Bateman) and George Michael flee on Gob's (Will Arnett) yacht, the C-Word, and depart to Cabo with half a million dollars in cashier's checks, finally leaving the family to fend for themselves. However, it is revealed in the epilogue that George Sr. is also on the yacht, having lured his brother Oscar into taking his place once again. Also in the epilogue, Maeby tries to sell the television rights to the story of the Bluth family to Ron Howard, who tells her that he sees it as a movie rather than a series.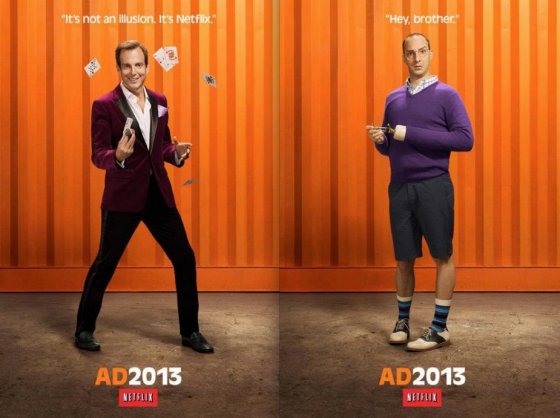 Right so up to speed?
Onward to season 4 then which will look like? Well something like this, according to ew.com:
"This batch of episodes won't play out exactly like the Arrested of old, as the producers worked around the limited availability of the actors, who were tied up with other projects. Each installment chronicles the adventures of a particular Bluth over the last seven years, with several other characters making appearances as well. The episodes are designed to work as a whole — as jokes and plots from one episode may pay off in a later one — taking advantage of the Netflix paradigm.

"'When Mitch [Hurwitz]started to get his arms around how all the action could happen simultaneously and there was an ability to stop one episode, start another, and have all this crossover and braided plotting,' says series star Jason Bateman, 'it became clear that he was going to try to accomplish something incredibly ambitious, the kind of escalation that the audience would expect from him.'"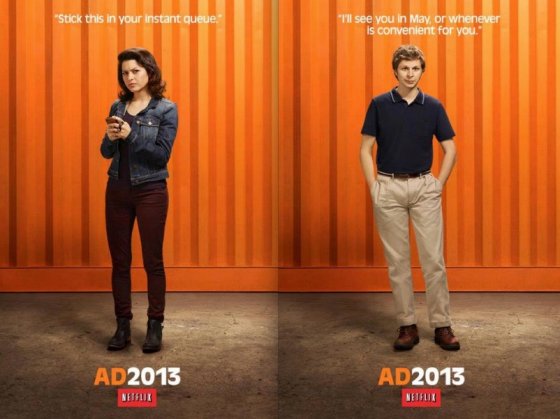 Naturally, in one way or another, it will fall to Michael (Jason Bateman) to right the good ship Bluth, if he can.
However, if the family's track record is any indication, it will be a monumental challenge of Herculean proprortions and he may just wish he'd stayed in Mexico.
We naturally will be very glad he didn't.
Certainly if this clip on insidetv.ew.com, which shows Lucille (Jessica Walter) and Buster (Tony Hale) locked in the same old desperately unhealthy mother/son relationship  is any indication, he and the family may just end up right where they started.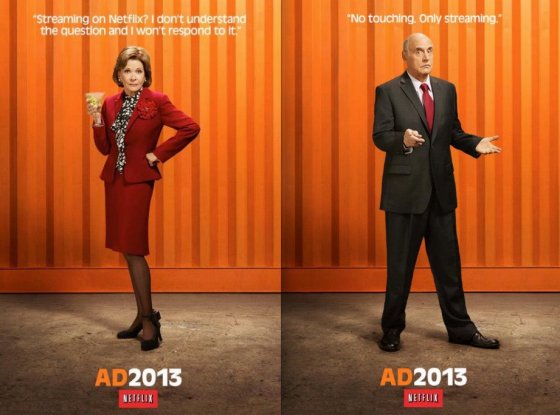 But let's be honest – no matter where season 4 takes the Bluth family, it will be nothing less than hilariously, gloriously, side-splittingly dysfunctional.
Roll on 26 May.
We need to face our moment of Bluth!
(Thanks to Entertainment Weekly for that last line – it's an inspired headline; I only wish I had been so clever!)