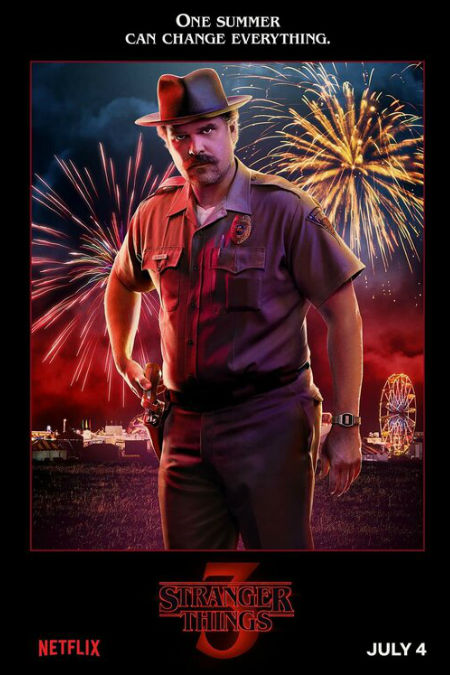 Stranger Things 3 is the current undisputed watercooler king of Netflix.
Attracting a record 40 million Netflix account views, the show has a lot going for it, including one Sheriff Hopper (David Harbour) who, once again, when he's trying to stop his daughter Jane/Eleven/El (Milly Bobby Brown) and Mike (Finn Wolfhard) from locking lips, is saving the day, in his own irascible way, time and again.
Doing it, we might add, much of the time in a nifty pink-toned Hawaiian shirt, which you can naturally buy in real life, and with his requisite thick sexy mo' fixed firmly in place, which might remind you of someone in particular?
Try Tom Selleck as Magnum P.I. and you would thinking along the same lines as Eddie Spuhghetti who has merged together the worlds of the '80s TV hit and today's streaming hit to absolutely magnificent effect as Hopper P.I.
It's very funny, inspired stuff, that stands in neat contrast to the mostly dark intensity of Stranger Things, and it has attracted the attention of Harbour himself who, naturally enough, LOVED it.