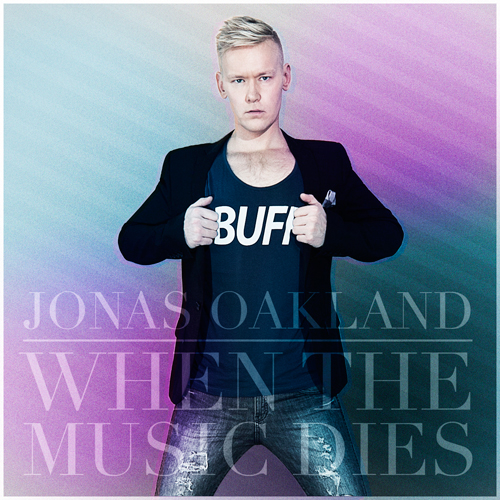 We all know the feeling.
You're enjoying a luminously transcendant night out with someone special, enclosed in your own perfect bubble of a world and quite naturally enough, you don't want it to come to an end.
It's an odd mixture of exhilaration and melancholy as you're carried away to somewhere far removed from reality yet painfully aware that at some point it all must end and you must head home to face the usual banalities of life.
Well to that inevitable moment when reality taps you on the shoulder, Jonas Oakland, an independent singer/songwriter, whose become a regular on the Swedish iTunes dance chart says "Not so fast buddy!"
His new single, "When the Music Dies"which comes almost a year after his last stellar effort "Who's That Boy?",  implores his companion to linger a little longer and postpone the moment of truth, perfectly capturing the joy of the moment and its looming end, both musically and lyrically.
Making ample use of heavy bassline beats, the song is a catchy paean to the magic of the dance floor with all the electronic chutzpah you could ask for, and some deliciously dark under beats that remind you that entrancing though it may be, that the dance floor reverie won't last forever.
It's such an addictively listenable song that it's highly likely that this talented young musician's star will continue to rise.
He's certainly enjoyed a lot of attention around the world so far, garnering airplay in countries as diverse as his home country of Sweden, USA, Holland, and of course, which seems to have a thing for Swedish music generally, and dance pop in particular.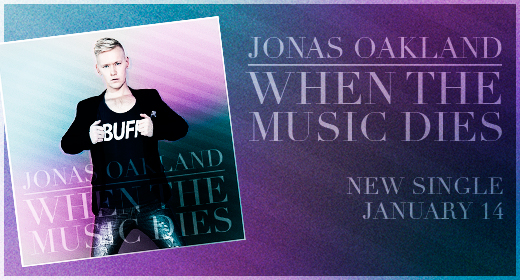 What appeals most to me about Jonas's music is that while he's very much plugged into the current music sounds, he doesn't mindlessly ape them, giving them instead his own unique spin which is a real pleasure in a world of musical copycats.
"When the Music Dies" is quite recognisably a Jonas Oakland tune for all the right reasons and one you really need to add to your iPod forthwith, if not yesterday.
You can get the song on iTunes worldwide and while you're at it, check out Jonas Oakland's site.