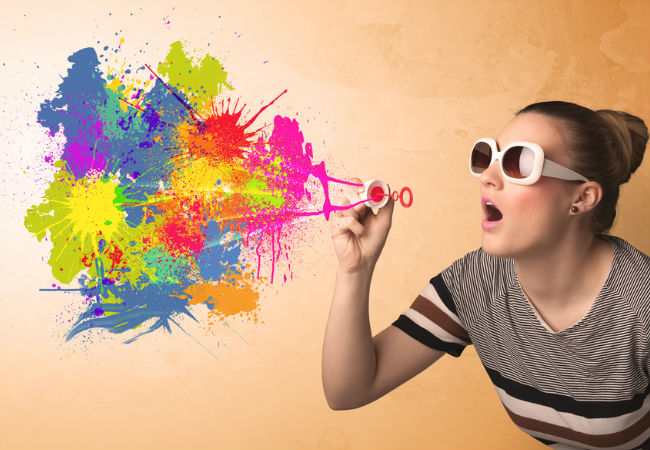 That giggling, red food colouring-powered sound you hear is my inner child doing cartwheels at the the thought of yet more animated films coming our way in the not too distant future (if you consider late 2016 the "not too distant future" which the way time is currently racing past, I most certainly do).
Oh hell, he's not just doing those cartwheels deep down inside me where no one can really see; he's out there laughing and having a ball for the whole world to see.
I love animated films, especially beautifully-made ones with something brilliantly worthwhile to say, and with these three films I've chosen to highlight, including Kung Fun Panda 3, The Secret Life of Pets and Hotel Transylvania 2, there is a lot to look forward to in that regard.
So grab some candy, chug-a-lug down some Kool-Aid and let your inner child run free!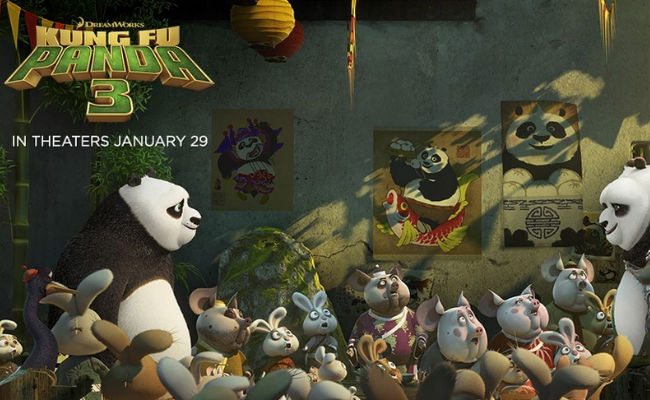 SNAPSHOT
When Po's long-lost panda father suddenly reappears, the reunited duo travels to a secret panda paradise to meet scores of hilarious new panda characters. But when the supernatural villain Kai begins to sweep across China defeating all the kung fu masters, Po must do the impossible-learn to train a village full of his fun-loving, clumsy brethren to become the ultimate band of Kung Fu Pandas! (official synopsis via IMDb)
The reason why the Kung Fu Panda franchise has struck such a chord with the moviegoing public is because we all appreciate a story where the underdog, the put upon little-train-that-could that doesn't quite make it over and over, finally achieves success, discovering in the process who they really are and that they naturally have far more value than they were ever given credit for, by themselves and others.
Yes, it is beautifully animated, funny and cleverly-written, but it's the empathy at the heart of the two movies so far, and the third instalment which arrives in cinemas in 2016, for the loveable loser, the adorable lacking in confidence "loser", that really stands out when you watch the films.
This is the franchise for anyone who ever wished with a passion that life could be a million times better than it is, and it looks like Kung Fu Panda 3 is continuing that tradition – it's Po against an arch-villain, saviour of all China! – as well keeping up the silliness quotient to a highly pleasing degree.
The scene where Po faces off with the older Panda who is quite clearly his dad is a gem and a harbinger of an hilarious movie to come.
Kung Fu Panda 3 opens in USA on 29 January 2016 and in Australia on 24 March.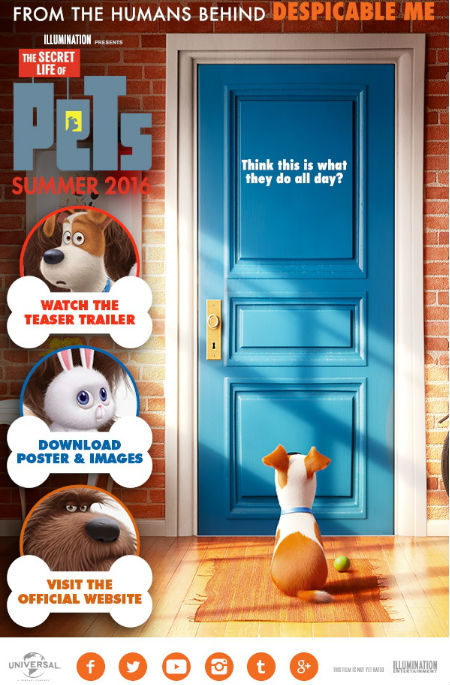 SNAPSHOT
For one bustling Manhattan apartment building, the real day starts after the folks on two legs leave for work and school. That's when the pets of every stripe, fur and feather begin their own nine-to-five routine: hanging out with each other, trading humiliating stories about their owners, or auditioning adorable looks to get better snacks. The building's top dog, Max (voiced by Louis C.K.), a quick-witted terrier rescue who's convinced he sits at the center of his owner's universe, finds his pampered life rocked when she brings home Duke (Eric Stonestreet), a sloppy, massive mess of a mongrel with zero interpersonal skills. When this reluctant canine duo finds themselves out on the mean streets of New York, they have to set aside their differences and unite against a fluffy-yet-cunning bunny named Snowball (Kevin Hart), who's building an army of Ex-Pets abandoned by their owners and out to turn the tables on humanity…all before dinnertime. (official synopsis via Coming Soon)
I knew it!
I knew deep down inside that the moment I walked out the door my cat, asleep in the corner of the room after inexplicably rejecting his favourite brand of fish-flavoured food, would shoot up Ninja-like and head to the fridge to find food more to his extraordinarily persnickety tastes and now I have proof in the form of highly amusing, sweet and utterly relatable teaser trailer for The Secret Life of Pets.
We have a good while to wait for this animated gem but based on just this brief glimpse alone, I am prepared to book tickets to the Gold Coast in southern Queensland a year ahead so I can take my animal-loving niece to see it.
She loves her pets – a chihuahua who barks like crazy much like the dog in the trailer, and a cat whose bowl kicking skills when her meal doth not amuse her, are damn near legendary – as do I and this looks like the perfect film for anyone who's ever suspected the pets have got it better than we do.
I mean we know they do but now we have PROOF.
The Secret Life of Pets opens in USA on 8 July 2016 and in Australia on 8 September.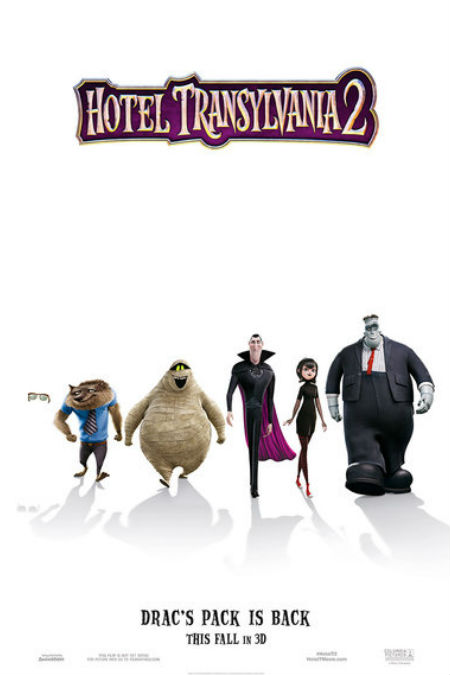 SNAPSHOT
Drac's pack is back for an all-new monster comedy adventure in Sony Pictures Animation'sHotel Transylvania 2! Everything seems to be changing for the better at Hotel Transylvania… Dracula's rigid monster-only hotel policy has finally relaxed, opening up its doors to human guests. But behind closed coffins, Drac is worried that his adorable half-human, half-vampire grandson, Dennis, isn't showing signs of being a vampire. So while Mavis is busy visiting her human in-laws with Johnny – and in for a major cultural shock of her own – "Vampa" Drac enlists his friends Frank, Murray, Wayne and Griffin to put Dennis through a "monster-in-training" boot camp. But little do they know that Drac's grumpy and very old, old, old school dad Vlad is about to pay a family visit to the hotel. And when Vlad finds out that his great-grandson is not a pure blood – and humans are now welcome at Hotel Transylvania – things are going to get batty! (synopsis via official Hotel Transylvania 2 website)
I love postmodernism.
I adore the way it takes characters from a slew of different genres, books, films and TV shows and throws them all together into a melting pot that celebrates who they are, but also has some fun redefining them in modern terms.
Hotel Transylvania accomplished that most wonderfully in its first outing throwing together vampires, werewolves, mummies and yes blobs to hilarious effect and now they're back at it again in the upcoming second instalment.
The sense of whimsy and the cracking oneliners are very much in place as is the exploration of what it means to be family, albeit an extremely unorthodox The Addams Family-esque one.
Add in a very postmodern redefining of what it means to be a vampire, or any kind of "monster" in the 21st century, a theme explored by a lot of TV shows and movies like Grimm for instance, and you have a movie with heart-and-soul and nice little message for the kiddies, and yes big kids like me, to take away.
Hotel Transylvania 2 opens in USA on 25 September 2015 and Australia on 26 November.