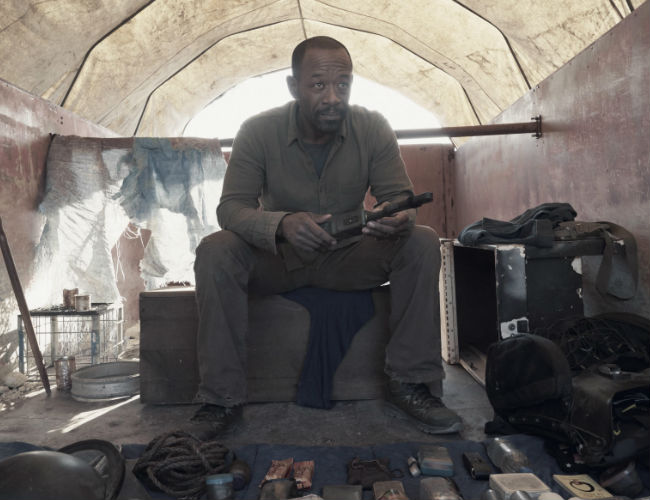 SPOILERS AHEAD … AND ZOMBIES WHO ARE BLOWING IN THE WIND … THEY'RE BLOWING IN THE WIND MY FRIEND
Things got more than a little Z Nation in the opening episode, "People Like Us", of the second half of the fourth season of Fear the Walking Dead.
The undead, who are looking less and less attractive – to be fair, they were never going to win any "Most Beautiful Person" contests anytime soon, or ever, really – were being blown hither and yon, yon and hither by a massive storm that mirrored the emotional state of everyone in the wake of the seismic events of the mid-season finale when Madison (Kim Dickens) most likely met her doom. (I say "likely" because there is an idea out there in fandom that she lives because no one saw her die. Put that in your conspiracy theory pipe and spoke it why don't you?)
Admittedly the storyline that unfolded throughout the episode wasn't that hilarious – this is the apocalypse folks where happiness is simply a muted form of fear, not a cosy, blissful state unto itself – but damn it if those easily picked up from the ground, light-as-air zombies weren't an absolute hoot to watch, much as they are in Z Nation, a brilliantly-clever show in its own right that went one step further and created a "zombienado", and yes a GIANT zombie cheese wheel.
It was even funnier watching them ka-thunk, bump onto the ground although if you were in the way, as June/Laura/Naomi (Jenna Elfman) and Al (Maggie Grace) were at one point, thankfully secure in the Armoured SWAT Van That Fears Nothing, have one come down hard onto you was no laughing matter.
But all that Dylan-esque, Peter Paul and Mary blowing in the wind aside, and again wheeeee!, there was some serious questioning about life, the universe and everything down on the ground, which each character handled in vastly different ways.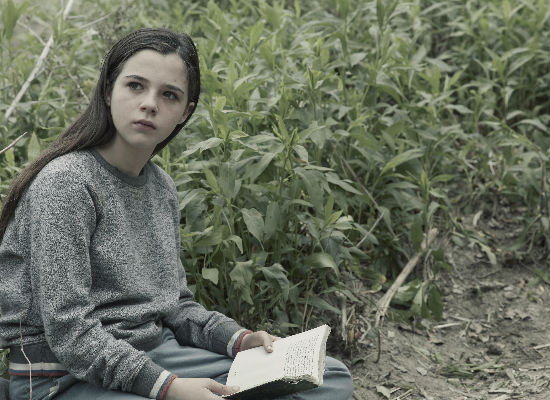 Before we travel down each of those twisty, existential-angsty paths, one thing worth noting, once again, is how brilliantly-well Fear the Walking Dead frames everything in terms of raw, visceral, real humanity.
The temptation after a big bombastic finale is surely to throw everyone back, with no ceremony and a devil-may-care, ratings-grabbing attitude, into the mincer of life is a messy pile of shit and you're soaking in the worst of it AGAIN, but Fear didn't do that; in fact, it pulled back, taking us one month down the road where everyone who survived the fateful turn of events at the stadium had fallen into a rather ginormous funk.
It makes sense right and feels wholly relatable; after all, who of us, even in the face of looming undead death, and maybe even more so then, wouldn't seek some form of escape or lapse into despair and questioning about what to do next.
Where The Walking Dead has lost its way, and honestly, is making its characters acting like aggressive set pieces in a big grand apocalyptic tableau – true you could argue people might end up like Rick et al, constantly playing Lord of the Flies games, but I think they're far more likely to act like the people in Fear who, in one form or another, are wanting to hide from the worst of life around them in ways that are unique to each person.
"People Like Us" feels just like you'd expect people after a major traumatic event to behave and each and every character is palpably human through this softly-spoken but deeply-impacting episode that may pull back on the hard, in-your-face action but which never forgets that these are real people we're talking about here and has each of them act accordingly.
Take Victor (Colman Domingo), for instance.
In the aftermath of losing Nick (Frank Dillane) and Madison in quick succession, our once-was-a-millionaire has retreated to a big lavish gated house, surrounded by mostly-intact fencing, to drink himself stupid each day on a cellar stocked with expensive red wines.
Is it productive? No. Will it help him move forward? Not really. But is it a really human reaction? Absolutely, underscoring that people don't always fight back against trauma and terror and in fact, especially in the face of massive terror writ large, which in anyone's book is exactly what the zombie apocalypse is, run from it, his reaction makes sense.
As does Luciana's (Danay García) decision to sit in a room, headphones on and listen to an endless parade of old country music records, her back to the world and her pain shut maybe a little, with only the odd wandering zombie to almost kill her (thank goodness for Victor and a broken wine bottle!).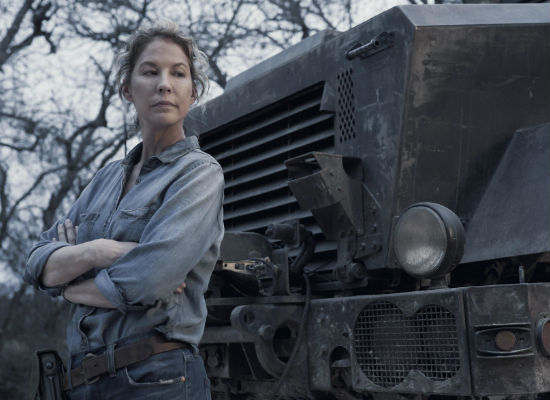 And on we go with Morgan (Lennie James) deciding that Virginia is after all where he wants to be – given the bonds he's formed with John (Garret Dillahunt) and the time he spends with Alicia (Alycia Debnam-Carey)  in this episode, it doesn't ring true and smacks more of writers wondering what the hell to do with him than anything else – and June/Laura/Naomi unsure if John loves who she really is or who he imagines her to be.
Even Charlie, who's living with John and June/Laura/Naomi (henceforth JuLomi) on a bus on an easily-defendable bridge from which the fishing is easy – bar the zombies who keep washing up on the shore, complicating reading on the riverbank – is conflicted, hardly a surprise given how much she's lost and who hates her (Victor, Alicia, Luciana) and that she's still a very young woman who doesn't have the adult coping mechanisms (actually given how well everyone else is doing, they're not really what they're cracked up to be now are they?).
Everyone, and I mean everyone, is searching, regardless of how they've reacted to the events of one month back, and reacting just like normal people would.
Not apocalyptic warriors. Not feudal tribes locked in war. Not play actors in some deathly struggle. But real, all-too-relatable people who don't have the perfect reactions to events but then, stop and think about it, who of us really do?
Would we suddenly get miraculously better at it in the apocalypse? In any kind of civilisation-ending event for that matter? We might, but we might not, with my money more on the latter than the former, a constant contrary, fallible trait of humanity that Fear the Walking Dead used to brilliant effect in "People Like Us" which explored the after-effects of trauma in a way that was gut-wrenchingly impacting in its own quietly-devastating way.
Coming up next week in "Close Your Eyes" …