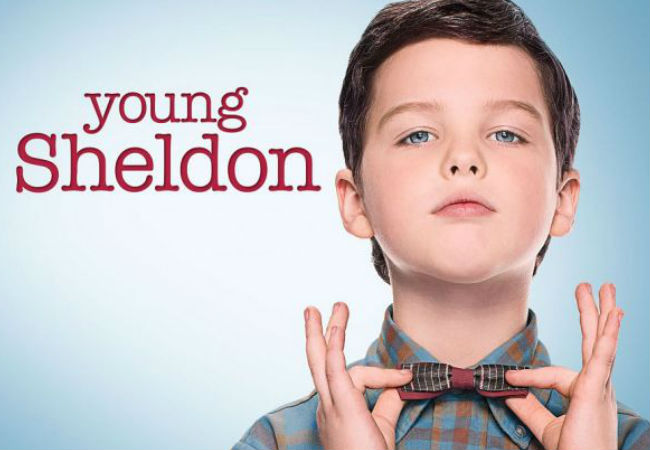 SNAPSHOT
The show is the story of a young Sheldon Cooper (Ian Armitage), a character Emmy Award-winning actor Jim Parsons made famous in the long-running series. The series is narrated by Parsons as the adult Sheldon, and takes on some of the stories about his childhood that he's told over the years of the original show. Laurie Metcalfe plays Sheldon's mom in The Big Bang Theory, and her real-life daughter Zoe Perry plays the younger version of the character. The vocal similarity is uncanny. His father, played by Lance Barber, a person Sheldon has had a difficult relationship with. (synopsis via Coming Soon)
Frasier. Cheers. Friends. Mary Tyler Moore. All in the Family. M*A*S*H. I Love Lucy.
They are just a few of the great sitcoms to have graced the small screen, paragons of clever writing, expert coming timing and a beautitful sense of time and place populated by well-wrought characters.
While The Big Bang Theory is not commonly put into the same class as these illustrious examples, it has nonetheless always been a lovely, nicely-judged example of what can happen if you come up with an appealing group of characters, put them in a setting that gives them room to grow while still staying recognisably themselves and let them loose for 10 years.
Central to Big Bang's appeal has been the character of Sheldon Cooper (Jim Parsons), an arrogant, super-intelligent physicist whose grasp of emotional niceties leaves a great deal to be desired.
By himself he would be insufferable (no Sheldon one act play please!), but interacting with the other cast members, he becomes a little softer, a little more likeable, vulnerable at times and always full to the brim with "zingers".
All of which makes the sitcom's spinoff, Young Sheldon, which looks at the science prodigy's childhood in Medford, Texas, an interesting exercise.
Will Sheldon as a standalone character work as well as he does in a well-entrenched ensemble? Granted there are other characters in the show, but you wonder how enjoyable it will be to see a potentially annoying character go when everyone else is recoiling from them constantly. Will it actually be funny?
Indications are that it could well be, and as long as it's not just Sheldon Acts Weird. Sheldon Shocks People. People React and Dislike Him. then it might actually work.
Certainly the trailers give us cause for hope with Sheldon being positioned as acidic but ultimately young and somewhat lovable, which could be the sweet spot for this potentially engaging spinoff.
Young Sheldon premieres on Monday 25 September on CBS.