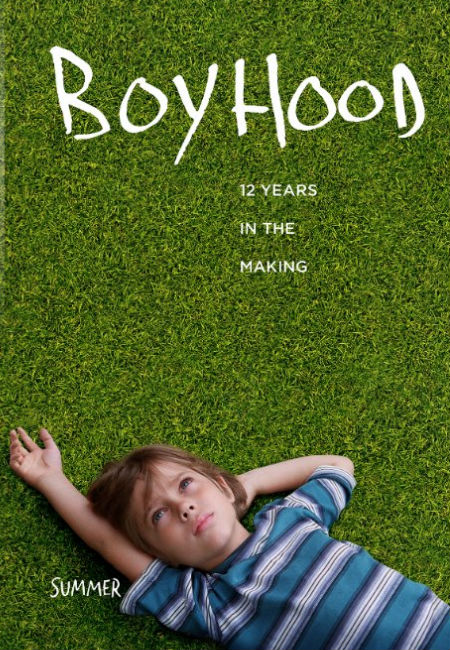 SNAPSHOT
Richard Linklater's BOYHOOD — a fictional drama made with the same group of actors over a 12-year period from 2002-2013 — takes a one-of-a-kind trip, at once epic and intimate, through the exhilaration of childhood, the seismic shifts of a modern family and the very passage of time.

The film tracks 6 year-old Mason (Ellar Coltrane) over life's most radically fluctuating decade, through a familiar whirl of family moves, family controversies, faltering marriages, re-marriages, new schools, first loves, lost loves, good times, scary times and a constantly unfolding mix of heartbreak and wonder. But the results are unpredictable, as one moment braids into the next, entwining into a deeply personal experience of the incidents that shape us as we grow up and the ever-changing nature of our lives.

As the story begins, dreamy-eyed grade-schooler Mason faces upheaval: his devoted, struggling single mom Olivia (Patricia Arquette) has decided to move him and older sister Samantha (Lorelei Linklater) to Houston – just as their long-absent father Mason Sr. (Ethan Hawke) returns from Alaska to re-enter their world. Thus begins life's non-stop flux. Yet through a tide of parents and stepparents, girls, teachers and bosses, dangers, yearnings and creative passions, Mason emerges to head down his own road.
(synopsis via Hey U Guys)
Let's be honest – it is well nigh impossible to come up with anything truly original in this "been there, done that" world of ours.
Even the Bible, which accounts the workings of a seemingly limitless God, was forced to admit as such:
"What has been will be again,
what has been done will be done again;
there is nothing new under the sun."
(Ecclesiastes 1:9)
And no matter how startlingly different you might believe your idea to be, the truth is someone has likely got there before you.
We are all, no matter how breathtakingly original our creative vision might be, simply re-inventing in our way the tropes, ideas and themes that have gone before (not that there is anything wrong with that since playing with a previously expressed idea can be as powerful as the original one was).
And yet for all this, Richard Linklater, who gave us the Before … series starring Ethan Hawke and Julie Delpy which pivoted on the idea of following a couple through the many stages of a relationship, has come up with as original a concept as this world can provide in his new film Boyhood (it draws on the premise of Michael Apted's long-running 7 Up series but in its own deeply moving way).
But it's not just the sheer originality of his idea that has everyone excited, it's the way on which he has managed to bring it to full, glorious life that has the critics (who awarded it an extremely rare 100% rating on the Tomatometer at Rotten Tomatoes, with the public only just behind on 98%) enthused and united as you rarely see them.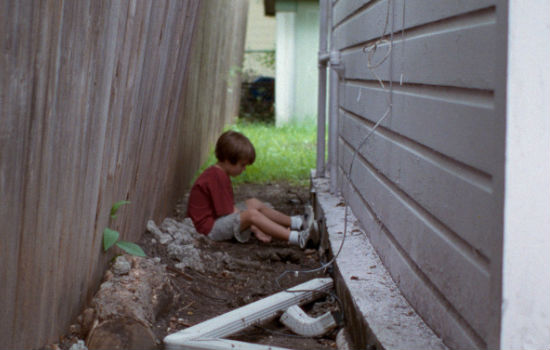 William Goss at Film.com believes it's the sort of movie that cuts right across demographics, one that anyone with a beating heart should see and he finishes up his review with this wonderful summation:
"Like the best of fiction, it conveys greater truth about coming to terms with the world at large, and regardless of whether each individual scene is ultimately justified in its inclusion, the cumulative impact of seeing something resembling a life unfold over a mere two hours and forty minutes is overwhelming. Boyhood is Linklater's third masterpiece in the past decade, and it should only affect anyone who's ever been someone else's sibling, child, parent, lover or friend."
Kevin Ketchum of Movie Mezzanine echoes these sentiments when he says:
"Boyhood is the summation of Richard Linklater's entire career. Effortlessly merging the freewheeling sensibilities of Slacker or Dazed and Confused with the more reflective precision of his Before trilogy, it represents the culmination of everything the Texas filmmaker has ever strived for on screen … it is a moving and masterful evocation of what it means to be a family, and all the hurt, and hope, that comes with it."
It celebrates the everyday magic of simply being alive in a way that has profoundly moved just about person who has seen the film, testament to the fact that while there may be nothing new under the sun, that doesn't mean you can't do something dramatically, and rewardingly new, with what you've got.
Boyhood premiered at the Sundance Film Festival in January this year and opens in USA and UK in general release on 11 July.