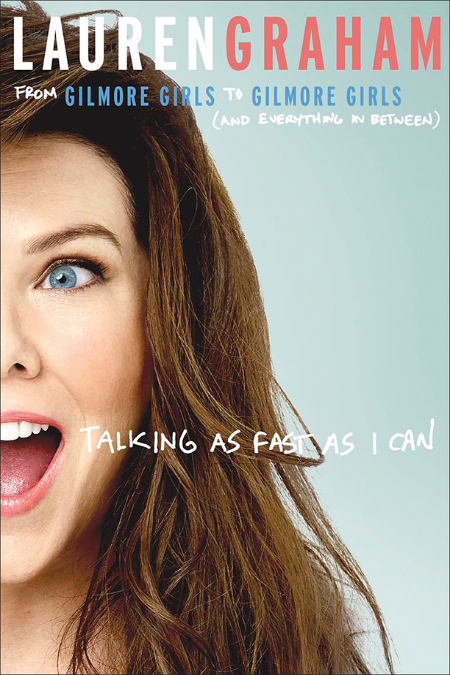 If there is one thing Lauren Graham has mastered after playing Lorelai Gilmore , not once but twice – Gilmore Girls returns on Netflix this November with 4 new stand alone episodes – it's talking fast.
Wonderfully, gloriously, cleverly, articulately, pop culture reference-laden FAST.
Having seen her interviewed on a number of highly-enjoyable occasions, her super-quick delivery is not confined her acting roles; the woman is gifted with the ability to talk fast and be funny and insightful into the bargain.
And now she's taking her ability to cram an amazing numbers per second into her speech into her written word efforts which so far have included her debut novel Someday, Someday, Maybe (2013), which is slated to become a CW TV series via Ellen DeGeneres' A Very Good Production company.
Her new book, slated to drop November 29, just four days after Gilmore Girls premieres A Year in the Life, Talking as Fast as I Can, a collection of essays that tells the stories of her "awkward growing up years, the confusing dating years, the fulfilling working years; and what it was like to be asked to play one of my characters again." (source: EW)
As a celebrity essays book junkie, and a longtime devoted fan of Lauren Graham, this is one book it will be worth curling up in a corner with and reading from cover to cover in one sitting.
Naturally, of course, very VERY fast.
And if you still have caught the Gilmore Girls revival trailer, here it is in its pop culture-referencing witty glory …