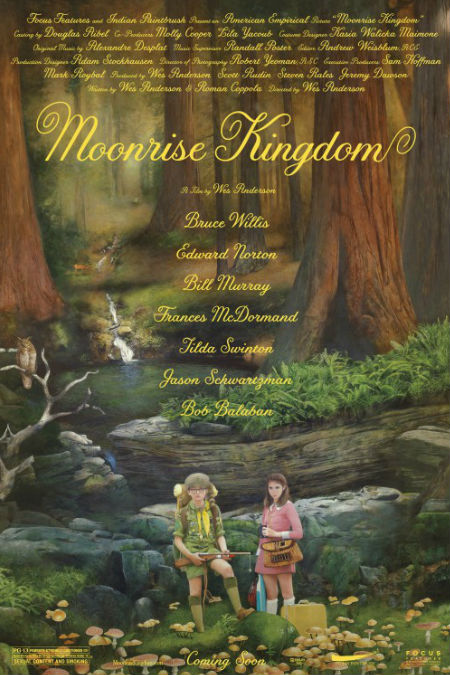 SNAPSHOT
You know you're watching a Wes Anderson film if there's a rich micro world with a focus on art direction. Wes Anderson's films have become synonymous with unique and idiosyncratic production design that makes us feel we've entered inside a human dollhouse. (synopsis via Laughing Squid)
I have always been partial to whimsical flights of imaginative fantasy.
It's what fuelled my reading as a child, the writing of stories that it gave birth to, and my consumption of all kinds of pop culture.
The more whimsical and quirky the better honestly, which is why the nine films of Wes Anderson – the latest of which, animated tale Isle of Dogs, is currently in cinemas – have such a special place in my heart.
His passion for creating worlds within worlds, for dreaming up rich, very adult child characters (inspired it turns out by Charles Schulz) and giving the adults some child-like and child-ish silliness,  and his love of colour and  flourishes of language all lend his film a gorgeous otherworldliness which ScreenPrism takes a delicious deep-dive into this detailed, utterly-captivating video essay.