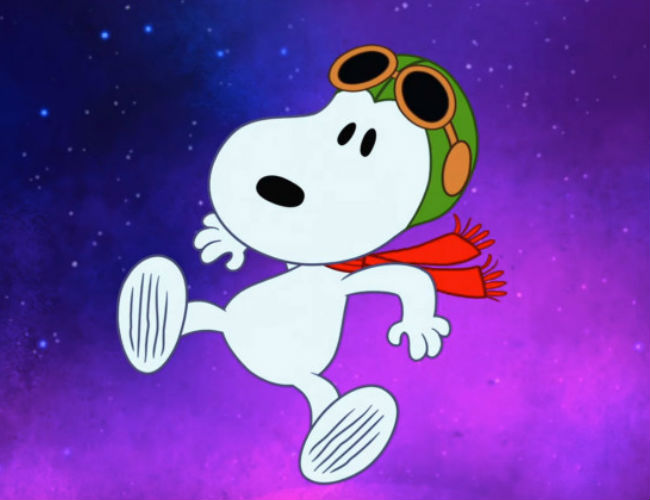 SNAPSHOT
Snoopy in Space follows Snoopy as his dreams of being an astronaut become a reality when he and Woodstock tag along with the Peanuts gang on a field trip to NASA and are chosen for an elite mission into space. As Snoopy and Woodstock fulfill their dreams of astronaut training and space travel, Charlie Brown and the gang assist their friends from mission control. (synopsis (c) Coming Soon)
If you possess even a passing familiarity with Snoopy, one of the standout stars of Charles M. Schulz's classic cartoon strip Peanuts, you will be all too wear that Charlie Brown's beagle is not a typical dog.
So atypical is he that Charlie Brown is forever lamenting the fact that he, a boy who is not your typical kid and suffers for it, has a dog that is nothing like the effervescently and endlessly supportive and loving cliche of man's best friend.
You can understand Charlie Brown's pain and frustration but then if Snoopy was your garden variety dog, who didn't dream of fighting the Red Baron in his Sopwith Camel or writing a bestselling novel or hanging out as Joe Cool at the dorm, then we wouldn't get series like Snoopy in Space which captures all the wit and whimsy of the long-iconic comic strip panels and animated specials and movies.
Premiering on Apple TV+, the tech giant's foray into the ever more crowded streaming field, Snoopy in Space looks charming, delightful and educational, all elements that Peanuts has long embodied and which look to have a health chance of continuing well into the future thanks to shows like this.
Snoopy in Space premieres on Apple TV+ when it launches on 1 November.