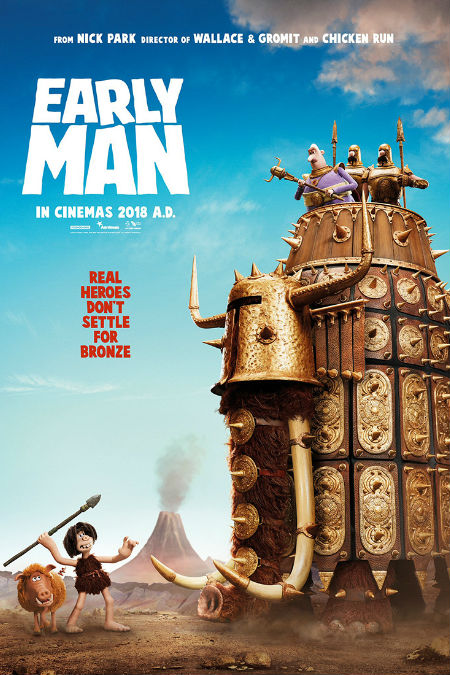 SNAPSHOT
Set at the dawn of time, when dinosaurs and wooly mammoths roamed the earth, "Early Man" tells the story of how one plucky caveman unites his tribe against a mighty enemy and saves the day! (synopsis via Coming Soon)
So can you imagine what it would feel like if they started the Bronze Age and forgot to tell you?
Dug (Eddie Redmayne) can and trust us, it's not a lot of fun!
Well actually it is since it's the basis of Aardman Entertainment's (Wallace and Gromit, Shaun the Sheep) next film, Early Man, where Stone Age caveman such as Dug and his tribe, run headlong, in Dug's case literally, into the cold, hard, metallic, hand of the Bronze Age and its evil poster child, Lord Nooth (Tom Hiddleston).
Can Dug win the day and save everyone he knows from ending up working in the mines? ("What's a mine?" asks one, robbing Lord Nooth's threat of much its malevolence. Or will metal beat stone?
We'll find next year when Dug and his amusingly dimwitted friends discover what it feels to have progress kick off without you.
Early Man opens in USA 16 February 2018 and in Australia 29 March.