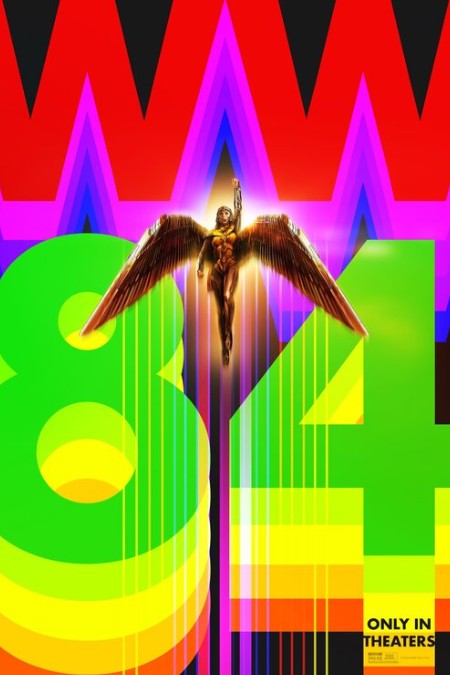 SNAPSHOT
Raised on a sheltered paradise known as Paradise Island, when an American pilot crashes on their shores and tells of a massive conflict raging in the outside world, Diana then leaves her home, convinced she can stop the threat. Now a new era of wonder begins… Fast forward to the 1980s as Wonder Woman's next big screen adventure finds her facing two all-new foes: Max Lord and The Cheetah. Wonder Woman 1984 is once again directed by American filmmaker Patty Jenkins, director of the film Monster previously and the first Wonder Woman, as well as a few episodes of Entourage and The Killing. The screenplay is written by Dave Callaham, and Geoff Johns & Patty Jenkins, from a story by Geoff Johns & Patty Jenkins; based on characters from DC. Wonder Woman was created by Dr. William Moulton Marston. (synopsis courtesy First Showing)
Actually seeing films in the cinema these days is proving highly problematic but at least we still have the trailers that come with the promise of movies that may yet come out way.
At this stage, and in these COVID-addled times there is no guarantee the date will hold, the new Wonder Woman 1984 (WW84 for the cool kids) is due out early October and it is now in possession of a shiny, high-octane, emotionally resonant and sweetly funny new trailer courtesy of DC Fandome (the event you have when Comic-Con doesn't grace our collective sensibility; well, at least in its usual physical form).
During the Fandome Q & A, director Patty Jenkins, who appeared with WW84 stars Gal Gadot, Chris Pine, Kristen Wiig, and Pedro Pascal, confirmed that the team behind it believes its natural home is on the big screen.
"I really think the movie is so great on the big screen. We're going to stick it out, and we believe in putting it in the cinema." (The Verge)
We can only hope there are no more sizeable outbreaks of the virus in Australia and that at least one small part of life, the joy of sitting in the dark for a couple of hours to watch an inspiring superhero bring out some small measure of justice in out world, does indeed come to pass as planned.