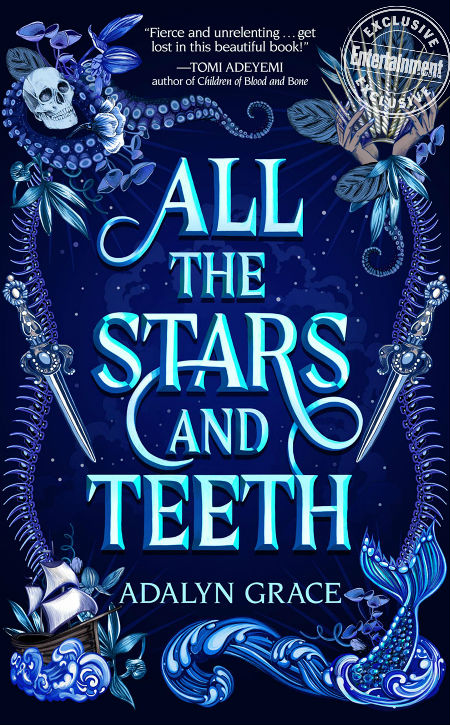 SNAPSHOT
As princess of the island kingdom Visidia, Amora Montara has spent her entire life training to be High Animancer ― the master of souls. The rest of the realm can choose their magic, but for Amora, it's never been a choice. To secure her place as heir to the throne, she must prove her mastery of the monarchy's dangerous soul magic. When her demonstration goes awry, Amora is forced to flee. She strikes a deal with Bastian, a mysterious pirate: he'll help her prove she's fit to rule, if she'll help him reclaim his stolen magic. But sailing the kingdom holds more wonder ― and more peril ― than Amora anticipated. A destructive new magic is on the rise, and if Amora is to conquer it, she'll need to face legendary monsters, cross paths with vengeful mermaids, and deal with a stow-away she never expected… or risk the fate of Visidia and lose the crown forever. (synopsis via EW)
You could be forgiven, after taking the time to read the synopsis above (go on, I'll wait …), that All the Stars and Teeth by Adalyn Grace is just another cookie cutter YA fantasy novel with a heroine right up against at and a singular destiny to be realised.
But according to EW, which previewed the novel and even provides a handy excerpt to whet your appaetite, you would be gravely mistaken, with the book, and I quote, subverting "gender stereotypes and expectations, [giving it] the potential to break out in the mold of Adeyemi's Children of Blood and Bone, with its fresh take on themes on vengeance and coming-of-age."
But don't just take EW's well-judged word for it.
"Tomi Adeyemi calls it 'fierce and unrelenting.' Hafsah Faizal says it's 'vicious and alluring.' And the buzz within the YA community only continues to build."
So be excited, be very excited but don't rush dwon to teh bookstore just yet.
All the Stars and Teeth doesn't hit bookstore shelves until 4 February 2020.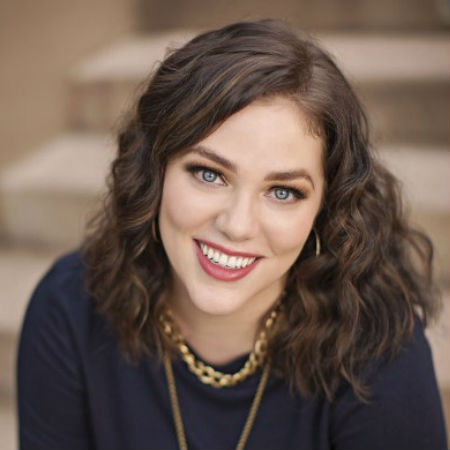 Here's a brief excerpt (read the rest at EW)
This day is made for sailing.

The ocean's brine coats my tongue and I savor its grit. Late summer's heat has beaten the sea into submission; it barely sways as I stand against the starboard ledge.

Turquoise water stretches into the distance, stuffed full of blue tangs and schools of yellowtail snapper that flounder away from our ship and conceal themselves beneath thin layers of sea foam. Through the morning haze sits an outline of cloud-shrouded mountains that shape the kingdom's northernmost island, Mornute. It's one of the six islands I've not yet seen but will one day rule.

"Where are we headed?" I ask. "To the volcanos of Valuka? The forests of Suntosu?" The weather is gentle enough that my words carry to the bow where Father stands, overlooking the water.

Years at sea have wrinkled his tanned olive skin, making him appear older than his forty years. The wrinkles also make him look stern, which I like. Arida's High Animancer, the King of Visidia, should always appear stern.

"The sea is a dangerous beast, Amora," he says. "And you are too precious to lose. But prove your strength to our people tonight, and I'll know you're capable of braving it. For now, focus on earning the throne." His deep brown eyes flicker to me, and he grins. "And on announcing your engagement."