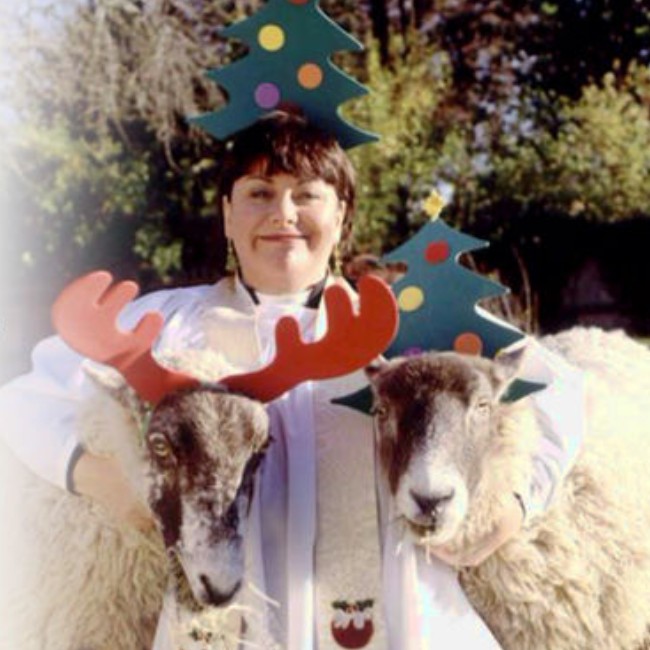 2020 has been beyond a doubt the kind of year that calls out for some cleverly-written, very funny comfort food.
Thankfully all those calls into the desperate ether have been answered with some very welcome Geraldine Granger-centric news, according the the good folk at Bleeding Cool:
"The BBC's classic comedy The Vicar Of Dibley will return for a series of lockdown specials as part of the corporation's festive line-up this year … The Vicar of Dibley in Lockdown will be written by series creator Richard Curtis and veteran comedy writer Paul Mayhew-Archer. The three 10-minute shorts will feature Dawn French returning as the irrepressibly cheery but faux pas-ridden vicar Geraldine Granger. Granger will use her time in isolation to reflect on an extraordinary year for the country and her parish, during which she has been delivering sermons over Zoom."
This would be thrilling news in any circumstance, but after a year that has left many people, including this blogger, feeling worn down and exhausted beyond belief, it's enormously uplifting news, especially if, like me, one of your unchangeable Christmas rituals is to watch the iconic and hilarious "The Christmas Lunch Incident" every festive season.
The Lockdown specials will be part of the BBC's Christmas/New Year line-up which a new Doctor Who special a new series of Line of Duty.