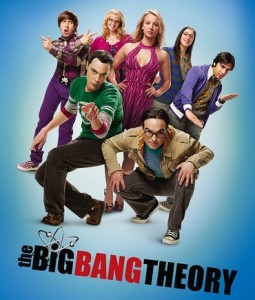 I often wonder what it must be like filming a TV show day after day, week after week for quite long hours at a time.
It is all glamor and champagne or is it, like pretty much everything in life, even those things we're passionate about and love, a lot of hard work enlivened from time to time by the people we work with, an enjoyable work place, or those little one-off moments where you break loose and have some fun?
I tend towards the latter, an assumption given some credence by the hard working folks at The Big Bang Theory who in the middle of filming yet another hilarious episode, break out, along with their crew, and flashmob, to the utter delight of the studio audience, to Carly Rae's Jepsen's monster hit "Call Me Maybe".
It is a ridiculous amount of fun, and as always, Sheldon has the last word.
Bazinga!
And if you have ever wondered why Howard Wolowitz (Simon Helberg) dresses the way he does and what fabulous fashion madness lies behind those funky outrageously belt buckles of his, then wonder no more for here is the answer.