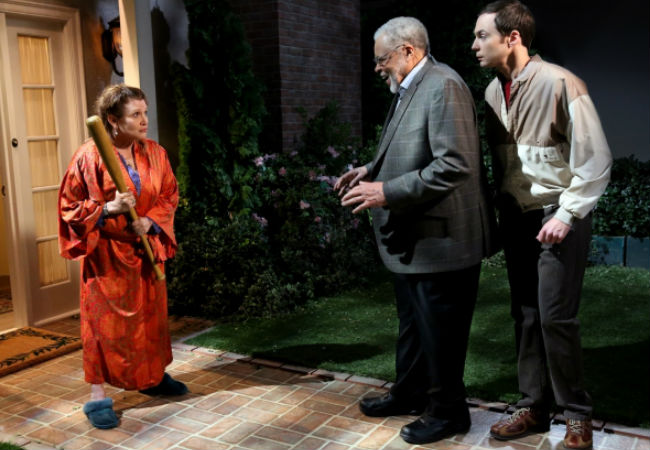 SNAPSHOT
After the guys can't get Comic-Con tickets, Sheldon tries to hold his own convention and winds up spending a wild night with James Earl Jones. Meanwhile, the girls see if they can act like "grown-ups" (source cbs.com)
San Diego Comic-Con, is pretty much THE preeminent pop culture convention in the world, and as a result fiendishly hard to get into whether you're a professional, a member of the press or simply a dedicated fan looking to get (relatively up close and personal with your favourite stars.
Just how hard it is to get into is vividly in display in this week's episode of The Big Bang Theory when Leonard (Johnny Galecki), Sheldon (Jim Parsons), Wolowitz (Simon Helberg) and Raj (Kunal Nayyar) devote a considerable amount of time and effort to acquiring tickets to the hallowed, much-in-demand event … and still come up empty.
After the inevitable geeky wailing and gnashing of teeth, Sheldon decides that it's an entirely feasible idea to run his own convention and who better to be a part of it than the voice of Darth Vader himself, James Earl Jones?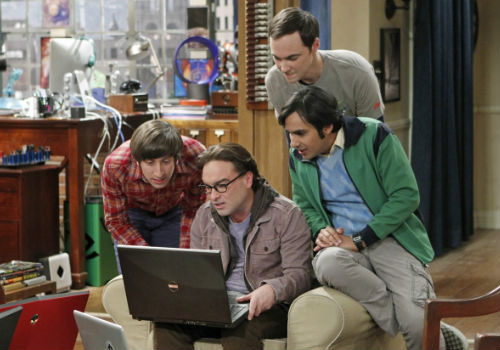 The initial meeting uber fan and screen legend in a restaurant looks like it's off to a rather shaky, unfriendly start until James Earl Jones grins and says " I like Star Wars too!", indicating that Sheldon should join him for a meal.
And naturally hijinks ensue including ferris wheel rides and a no doubt surprise visit to Carrie Fisher's house, where they receive a less than rapturous reception.
Could it have to do with the late hour? Bad blood between the stars? Lack of proper princess etiquette being displayed?
Hard to say but it looks like a lot of fun and of course … DARTH VADER AND PRINCESS LEIA ARE BACK TOGETHER!
Yes that was a fan bot "squeeeee!" and I shall not apologise for it.
If any episode of The Big Bang Theory warrants child like, geeky delight, it's this one!
The Big Bang Theory "The Convention Continuum" episode airs 8/7C, Thursday 30 January 2014 on CBS.