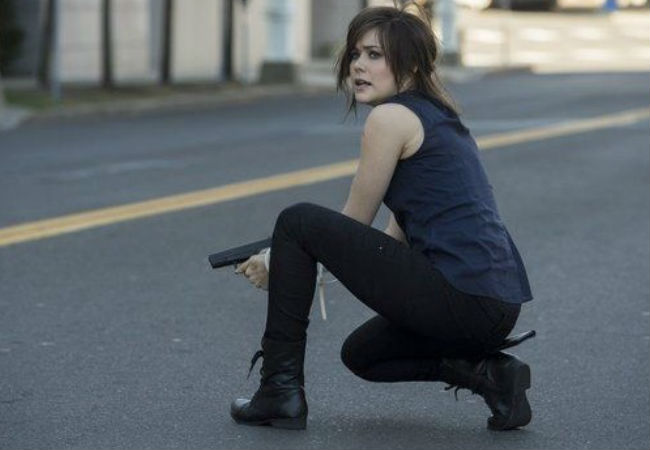 It is always a pleasure discovering that your initial partial negative suppositions about a new show were unfounded and that it is so much more than you expected it to be.
As we bid a short, Christmas-hiatus farewell to The Blacklist (known here in Australia as James Spader's The Blacklist just in case we aren't able to spot him in almost every scene), this is exactly where I find myself with NBC's latest ratings darling, a show that has defied its initial paint-by-numbers FBI procedural prognosis to develop into conspiracy thriller of some substance and depth.
Not that it has completely escaped the Bad Guy of the Week syndrome I pretty much assumed it would spend all its narrative energy on but it has managed to keep that part of itself to the necessary minimum, developing with all the stealth of a predator stalking its prey into a show that is equal parts intriguing conspiracy and ticking off the villains on James "Red" Reddington's (James Spader) infamous list from which the show draws its name.
It has taken what looked like rather obvious components – Is FBI Special Agent Elizabeth Keen (Megan Boone) really Red's daughter? If not, then why is he so fixated on her? What is this master criminal's real agenda? Who is he really acting for? And is Keen's adorably puppy dog of a husband Tom (Ryan Eggold) really a terrorist? – and spun them into far more subtle elements of the narrative structure, zigging where we assumed, clever viewing creatures that we are, that it would zag.
It still relies heavily even so on James Spader's charismatic ability to make talking about the garbage sound both beguiling and chilling all at once, but it is not as wholly dependent on his role as it once was, spinning Keen and her reluctant colleague, by-the-books special agent Diego ressler (Diego Klattenhoff) into essential pieces of its ever more elaborate and compelling puzzle.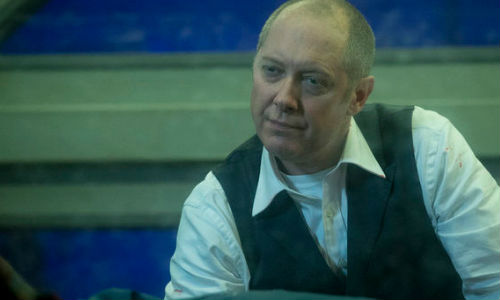 It made fine use of all of those welcome developments in the fall season finale – not a true season finale as such with three more episodes scheduled to be screened in January alone – which saw the secure Fort Knox-confines of the FBI's Washington Black Site (a location not officially on the books) overrun by a thuggish criminal by the name of Anslo Garrick (Ritchie Coster), intent on only one thing – securing one James Reddington, presumably to settle some long standing grudge (get in the queue Anslo!).
And that is exactly how it appeared at first, with Reddington, brought to the black site on the basis of some faulty intelligence fed into the system by Garrick or his associates who we meet a little later on, chased into the strong room we saw him locked in during the pilot, along with a gravely injured Ressler (whose life he saved in the process of semi-bonding with him, all the while giving him a lesson in realpolitik and shifting allegiances), and surrounded by Garrick and his thugs.
The rest of the team – Keen, Assistant Director Cooper (Harry J. Lennix), and CIA agent Margot Malik (Parminder Nagra) – were left to do their best John McClane impressions, while Garrick taunted Reddington with the sort of witty repartee and sizzling bon mots that seems almost de rigeur for villains when they are circling their quarry these days (for which we can thank Die Hard again).
All while Garrick's men, who were being shot at one by one, and sometimes two by two, set up explosives around Reddington's and Ressler's impregnable fortress of glass and steel, getting rid to blow the door wide open and release Reddington into Garrick's increasingly impatient hands.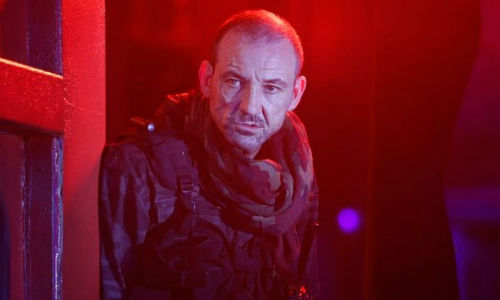 But this is where it all got very interesting.
Rather than just a ceaseless, and rather boring of cat and mouse, run and hide, taunt and tease, with the FBI emerging as the expected winners, Garrick managed to keep a firm grip on his upper hand, using Reddington's one weakness, one which he goes to great lengths to disguise, his fierce devotion to his associates Luli (Deborah S Craig) and Dembe (Hisham Tawfiq), and Special Agent Keen, who may or may not be his daughter.
In the end, it is Luli's death and the threatened near execution of both Dembe and Keen that convince Reddington to open the door, and while the captive members of the FBI watched on helplessly, Garrick makes good his escape, with both Reddington, and Keen, who he sensed mattered to his captive former criminal associate more than he would let on, in tow.
While Garrick spirited his prizes away, the FBi was left to pick up the pieces, suddenly aware they have a mole (how else could Garrick have known so much about the black site?), that it could be anyone and that things needs to be shut down and shut down quickly.
This is of course where Keen, who manages to escapes out of the ambulance Garrick is using to making his escape, was able to channel her inner John McClane still further, ignoring orders to stand down and with the help of Spader's team at large, uncovering the fact that people were watching her and Tom in their apartment and that Garrick had a sophisticated listening station nearby that heard and saw everything.
And it turned out Garrick wasn't acting alone, merely acting as the courier for a mysterious man called Fitch (Alan Alda, who has developed a nice line in quietly spoken but deadly characters in recent years) who presents a group of people who appear to be the only people Reddington actually fears.
As Fitch makes clear, they could have killed any time they wanted in the last 20 years – which is when, if he is Keen's father, something he again later denies to Keen herself, he supposedly disappeared off the grid into the underworld of international crime – and that they seized him from the black site to make it clear they could grab him any time they wanted from anywhere they damn well pleased ( so there!).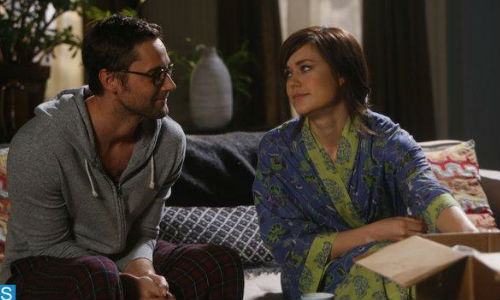 Chilling stuff, and Reddngton, bashed to within an inch of his life by Garrick's brutes, looked more scared than I have ever seen him before, his arrogant swagger erased and replaced with as close to naked fear as the man gets.
But of course this is Reddington we're talking about, and he wasn't done yet, dispatching Garrick permanently after Fitch's departure, and escaping the industrial building in which he was being held, just ahead of the FBI who had now been ordered by Diane Fowler, the head FBI honcho to treat Reddington as the only name on the Blacklist.
Thus he became a wanted man, the dynamic of the show was switched up a gear or 300, and Keen was left with a thousand questions and a one last warning from Reddington to not trust her husband.
It was the clearest evidence yet that The Blacklist, presenting itself initially as a fairly straight down the line action thriller or so I thought, albeit one with a very charismatic lead, is not willing to simply do the expected thing, preferring instead to amp up the mystery and intrigue, throw some grey into various characters and relationships and widen the arc of the show to a deliciously tantalising degree.
And in the process making me heartily glad that I misjudged the calibre of what is turning into one of the best shows of the new season.
And here's Mr James Spader himself on The View on 30 September this year …