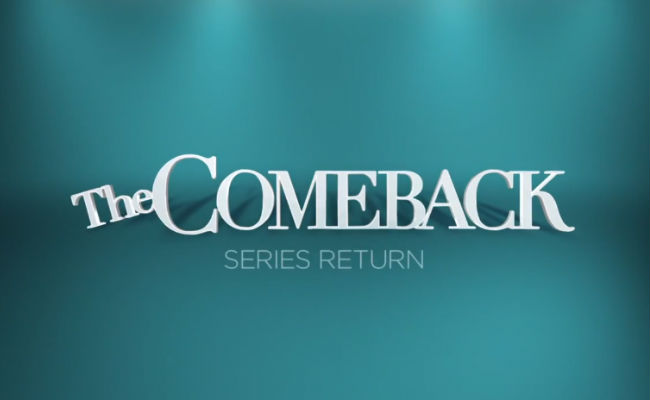 It was Norma Desmond in Sunset Blvd, who famously remarked "I am big. It's the pictures that got small" as stinging retort to Joe Gillis' observation that she wasn't quite as famous as she used to be.
It's a sentiment that Valerie Cherish (Lisa Kudrow) would likely embrace with gusto if she had the time the concentrate on anything other than clawing her way, with cameras rolling and outfits and make-up (not to mention visible portions of her life) just so, back into the limelight she feels so richly deserves her occupation of it.
While getting back to where you used to be is never easy no matter what you do, it is even less so for an ageing actress in Hollywood who, once the belle of the sitcom ball in the show I'm It! (1989-1993), now finds herself losing parts to younger, funnier actresses, resulting in a decade-long effective exile from the industry she is desperate to be a part of once again and forcing the once household name to be filmed for a reality TV show called The Comeback.
Naturally she leaps from obscurity into the bright lights with alacrity, providing many moments of comedic delight, none of which the shallow, vain, and deliciously self-consumed actress even realises she is responsible for (which of course makes it all the more hilarious; oblivious disregard is pretty funny).
It's Valerie's unceasing narcissism, and the effect it has on those around her including patient, publicity-shy husband Mark Berman (Damian Young), that made watching the first and until now only season of HBO's The Comeback (2005), created and written by Lisa Kudrow and Michael Patrick King, such a pleasure.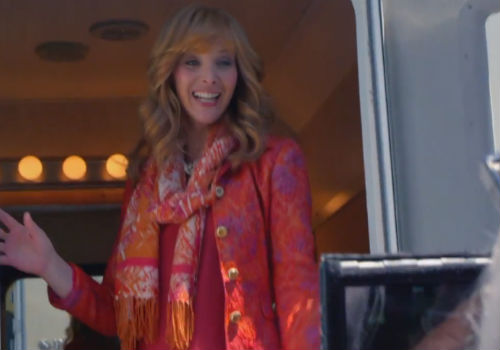 And now to the delight no doubt of Valerie Cherish, and the legion of The Comeback fans who have accumulated in the nine years since it has been on air, the show is back on November 9 with a meta-heavy eight-episode second series that centres on the still-spotlight hungry actress landing a role on a new, yes you guessed it, HBO show.
The prospect of being back in the game, and even better the centre of attention has Valerie all agog and a-twitter – no, not the actual Twitter; if past form is any guide, she has no idea what it is, being utterly non-cognisant of current trends in any form – until she finds out that she has been cast in the role of "neurotic older sitcom actress."
That, naturally enough, goes down like an un-filmed lead balloon and comedy, in all its needy, self-serving, hilarious ways, ensues.
We only have 1 1/2 minutes to play with in the trailer but it gives every indication that the grand dame of sitcoms is back in all her vain glorious grandeur, and that Lisa Kudrow and Michael Patrick King, who were always ahead of the curve with their pithy, searing critiques of showbiz celebrity culture, are well and truly on top of their game and that The Comeback's return ("What is this, The Comeback comeback?")will be every bit as enjoyable as you'd expect it to be.
Take a photo of me to show how happy I am will you?
The Comeback, series 2, debuts on HBO on November 9.