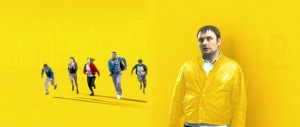 There was a time, a kindler, gentle less connected time when reading comic books was something that kids did on rainy days, escaping into magical worlds where superheroes saved the world (when, of course they weren't being existentially sick to the stomach about it; I'm talking to you Batman).
But no longer.
Now comic books, innocent reality-relieving comic books, could get you killed.
Specifically cult graphic novel called The Utopia Experiments which is at the centre of a new six part conspiracy thriller series premiering on the UK's Channel 4 station on 15 January.
Behold the promo, which is a work of art all to itself …
Far from being a relaxing read on a quiet Saturday afternoon, possession of the graphic novel (which apparently has the power to predict global disasters) triggers the complete and utter dissolution of four strangers' lives, and the death of a fifth, as they are forced on the run by a shadowy omnipresent organisation called The Network, who, it seems, will stop at nothing to retrieve the manuscript.
The besieged group, who previously only knew each other in a virtual sense on a forum till they meet in a pub, are forced to band together as The Network systematically and brutally tears apart their lives, with two of them Ian, an I.T. dropout and Becky, a student accused of crimes they know nothing about, and another Wilson, a hacking wunderkind pursued by Network cronies for his skills.
The fourth member of the group, an 11 year old boy, who witnesses the murder of the fifth forum member, flees with the manuscript and finds himself isolated and cut off from anyone he knows.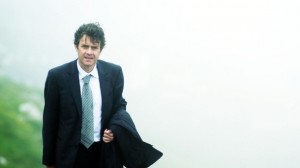 Meanwhile a civil servant Michael Dugdale finds himself being blackmailed by the same nefarious people over an ill-judged affair with a prostitute and finds his life torn apart in similarly brutal fashion.
Salvation may come in the form of a mysterious stranger Jessica who offers to help them all but of course in the dark shadows of Utopia, can she be trusted?
Or is that question utterly irrelevant in a world where other options are in life-threatening short supply?
According to Channel 4's press release, the series has attraced some mighty fine talent:
"Paul Higgins (In the Loop, The Thick of It), Nathan Stewart-Jarrett (Misfits), Alexandra Roach (The Iron Lady) and Neil Maskell (Kill List) head up a stunning ensemble cast of UK talent including James Fox (Sherlock Holmes, A Passage to India, Performance), Geraldine James (The Girl with the Dragon Tattoo) Simon McBurney (Tinker Tailor Soldier Spy), Fiona O' Shaughnessy (Outcast, Malice, Aforethought), Adeel Akhtar (The Dictator, Four Lions), Oliver Woolford (Blackout) and Michael Smiley (Kill List)"
All those fine actors plus a thrilling storyline have me suitably excited.
No word yet on when this will be shown in Australia but I can guarantee you I won't be missing it when it does.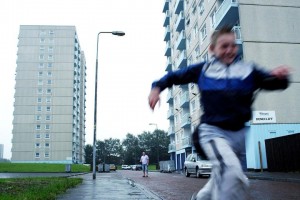 UPDATE (16 January 2013) – here's an overwhelmingly positive review of the show by Cultbox who describe Utopia as "one of THE shows of 2013".