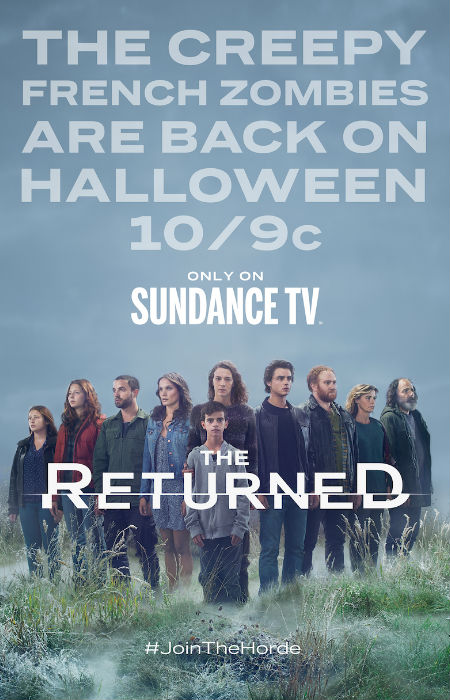 SNAPSHOT
"The second season picks up six months after the deceased disappeared into the mountains with Simon, Camille, her mother, Claire, Julie and the mysterious youngster Victor. Since then, nothing has been heard of them. Now, Adèle is about to give birth to Simon's child, part of the town is still flooded and the dam remains under surveillance. Rumors abound that the dead have returned, but the authorities refuse to believe them. The rare witnesses have chosen to remain silent or are not taken seriously, among them Léna and her father, Jérôme, who have not given up hope of finding Claire and Camille. But when a mysterious man named Berg pays a visit to the town, it appears he knows more than he claims." (official synopsis via Indiewire)
People generally are big believers in second chances.
We love the idea that a person can come back from some major misstep in life, or even simply being in the wrong place at the wrong time, and do it all over again, correcting the mistakes, at least in the Hollywood version of events, of their past.
Except when it comes to zombies.
Even silent, emotionally-angsty French zombies.
In Frabice Gobert's International Emmy and Peabody Award-winning series, a whole host of people reappear from the dead, to the understandable delight/horror/general confusion of their friends and loved ones who struggle to handle this wholly unexpected turn of events.
As you might imagine in an unprecedented situation like this, one marked by strange natural phenomena, water levels going up and down like topsy, and strange markings appearing on people, alive and dead, things don't exactly finish up with any kind of fairytale ending and the dead wander off never to be seen again.
Until they are … does anyone honestly expect things will go better this time around?
Quite possibly not but if series 2 is anything as good as the first, and there's every expectation it will be after a three year gap, it will be gripping, intelligently, deeply humanistic drama of the highest order.
The Returned season 2 shuffles existentially back into town at Halloween.