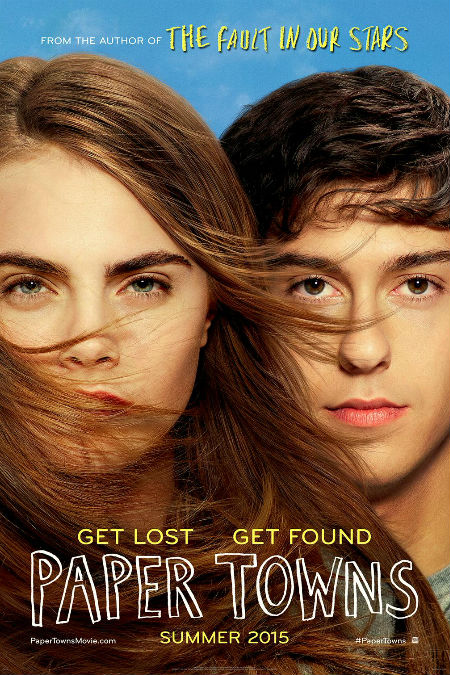 SNAPSHOT
Paper Towns is directed by Jake Schreier (Robot & Frank) with a script by Scott Neustadter & Michael H. Weber (both of (500) Days of Summer and The Fault in Our Stars) When Margo Roth Spiegelman (Cara Delvingne) beckons Quentin Jacobsen (Nat Wolff) in the middle of the night—dressed like a ninja and plotting an ingenious campaign of revenge—he follows her. Margo's always planned extravagantly, and, until now, she's always planned solo. After a lifetime of loving Margo from afar, things are finally looking up for Q, until day breaks and she has vanished. Always an enigma, Margo has now become a mystery. But there are clues. And they're for Q. (synopsis via First Showing)
It's so very easy to play it safe in life.
We all do it all the time.
Shove that long-nurtured dream to one side because it seems too daunting to even embark on fulfilling it, don't tell that person how much we love them because what if they don't love us back (but what, pray tell, if they do?), keep to the same old same old because doing something new involves a whole lot of effort and may not actually pay off and we could be mightily wasting our time and …
Anyway, you get the idea.
One person who doesn't seem to have  problem with living her life large is Margo Roth Spiegelman, described by her long-admiring neighbour across the street, the wholly reticent, stayed within the lines, don't push the envelope Quentin Jacobsen as "inarguably the most gorgeous creature that God had ever created."
Even when life hands her a great big bag of unfaithful lemons, she sets about making some of the sweetest revenge lemonade anyone has ever had, dragging an initially uncertain then ridiculously happy and surprised Quentin or Q along with her for what turns out to be a life-changing and exhausting ride.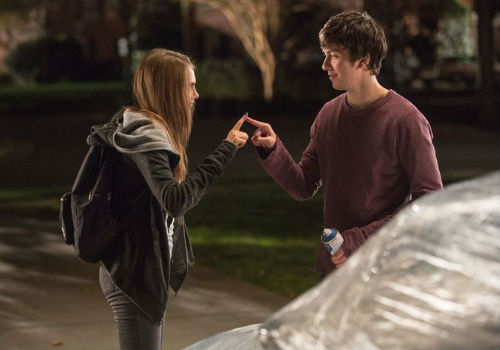 And then with his life barely out of neutral, he finds himself on the chase of his life, trying to track down Margo, who has disappeared seemingly without a trace the very next morning after the vengeful night before, via a series of elaborate cues she has left him.
Taking along four friends, Quentin goes on a transformative journey through the "paper towns" of the title, a real term for place names put on maps by cartographers as a form of insurance against being copied, which in this case refers to the empty sprawling urban subdivisions which look real enough but have only the pretense of life, the simulation of existence, to their credit.
That's not enough for Margo and increasingly for Quentin who finds himself coming alive in ways he never thought possible.
Paper Towns opens in Australia on June 4, 2015, and in USA on July 24, 2015.
And what are "paper towns" you might ask? Why John Green has the answer for you in his latest vlog …