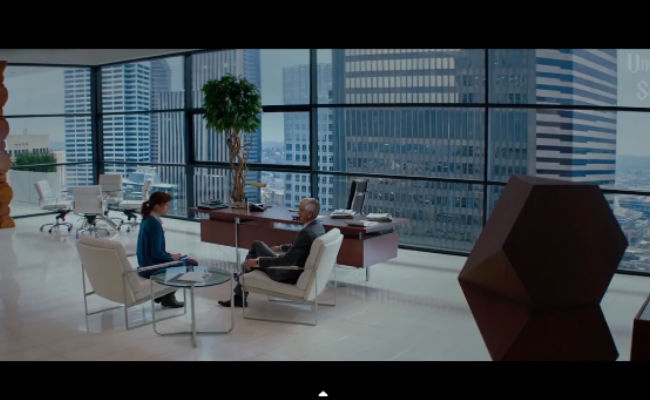 I love me a good, nay, a great parody.
Which is why when I came across the Unusual Suspect's inspired blending of a parody via deathandtaxes, The Naked Gun: From the Files of Police Squad, with Fifty Shades of Grey, one of this biggest-grossing movies so far and arguably a parody in its own right even in its original form, I was overjoyed.
The genius of the Unusual Suspect's mashup is that it actually creates a narrative, a delightfully growing sense that Frank Drebin, played to perfection by Leslie Nielsen, really belongs with the cardigan-wearing innocent Anastasia "Ana" Steele (Dakota Johnson) and that theirs is a weird kinky cheese sandwich-melting love that cannot be denied.
A lot of effort has gone into this beautifully, artfully-constructed video to great effect as deathandtaxes noted:
"Sometimes these mashups can be lazy, randomly throwing a few different scenes together for some cheap laughs based entirely on strange juxtaposition. Not this one. Time was taken to actually insert Leslie Nielson's face over Jamie Dornan's in a few scenes, and it builds a cohesive story of Frank Drebin being into some really weird sex stuff."
This is seriously funny stuff and one can only that Frank and Anatasia will find love, seriously twisted, love, unlike one of the wacky police detective's earlier relationships which didn't go to plan.
Frank: It's the same old story. Boy finds girl, boy loses girl, girl finds boy, boy forgets girl, boy remembers girl, girl dies in a tragic blimp accident over the Orange Bowl on New Year's Day.
Jane: Goodyear?
Frank: No, the worst.