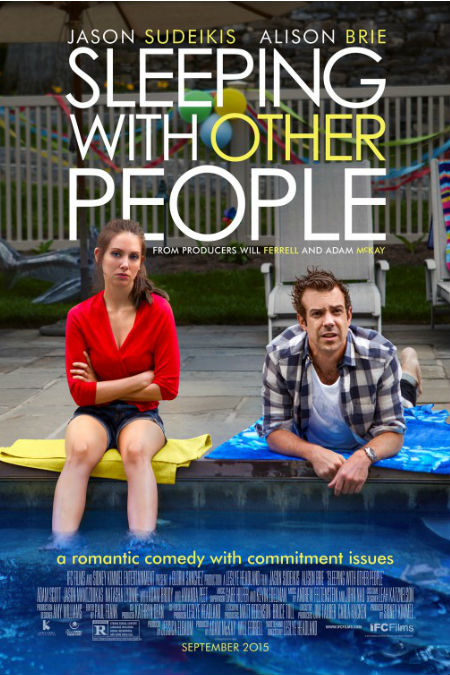 SNAPSHOT
Can two serial cheaters get a second chance at love? After a one-night stand in college, New Yorkers Lainey (Alison Brie) and Jake (Jason Sudeikis) meet by chance twelve years later and discover they each have the same problem: because of their monogamy-challenged ways, neither can maintain a relationship. Determined to stay friends despite their mutual attraction, they make a pact to keep it platonic, a deal that proves easier said than done. (synopsis via Coming Soon)
You might be reading this wondering what else could possibly be done with rom-coms, a genre I love, but one which has admittedly lumbered under more than its fair share of well-worn tropes and tropes for more years than I can remember.
And yet every now and then a filmmaker dares to try and do something a little different, or at least somewhat fresh with the genre, tipping the established ideas of what a rom-com should be on its rose petal-covered head.
Of course, they don't necessarily always succeed, but full marks to them for at least trying.
In this case, the attempt to shake things up a bit centres around an updating of the whole When Harry When Sally idea that (straight) men and women can't possibly be just friends; sex, it's opined, will always find its lustful way in and the platonic will always give way to the sexual and the romantic.
Quite how true this is in real life is a matter for a coterie of well-funded social scientists but for the purposes of any rom-com that's take a look at the idea, the foregone conclusion is that friendship, a man, and a woman cannot be in the same room without lust getting a look in too.
Granted it's not the most sophisticated or deeply-reasoned of theses but for the purposes of movies like Sleeping With Other People, which doesn't aspire to have a paper published in the American Journal of Sociology so much as enthral lovestruck moviegoers, it'll likely going to be just right.
Quite how right remains to be seen when it opens in full release later this year. (You can check out Sundance reviews of the film at Variety and Collider.)
Sleeping With Other People, which premiered at the Sundance Film Festival this year, opens in USA on 11 September 2015.