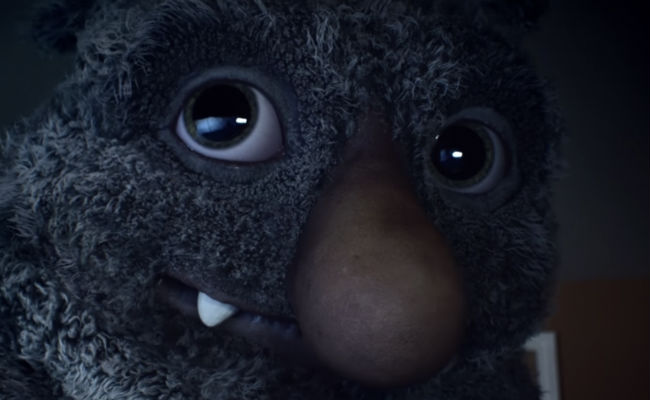 Year after gloriously festive year, the Christmas ads of UK department store John Lewis are that one rare exception to featuring commercial ads on this blog.
That's largely because the ads, while obviously selling something, are far more creative than your usual "Hey we have Christmas stuff! Come and buy it!"
The ads are usually exquisitely well-written, full of rich-emotionally resonant humanity and have that magical sense of otherworldliness that is inextricably linked to the festive season.
This year's ad, directed by Michael Gondry (Eternal Sunshine of the Spotless Mind) has just dropped after a great deal of feverish anticipation, and while it's not as immediately affecting as past efforts such as 2015's delightful The Man on the Moon which was one of the most beautiful short films I've ever seen, there is a real joy to Moz the Monster and his antics under the bed of one little boy.
At first scared, then intrigued and finally beguiled, Joe finally delights in the company of Moz, who shows a heartwarming willingness to keep his young friend company all through the night, no matter the activity.
The downside to all this frivolity and fun? It takes place at night which creates all kind of havoc for Joe who must decide whether it's sleep or Moz he needs more.
There's some genuinely sweet, moving moments in the ad, and while some people have complained it's not Christmas-sy enough, there's a huge amount of heart and you can't help but fall in love with Moz who, it won't surprise you to learn, has an impressive range of merch at John Lewis to his name. (10% of the proceeds are going to children's charity Barnardo's.
Granted some people have issues with the ad, but it has a gorgeous air of magical realism about it, a lovely theme of belonging and caring, and Elbow singing a pitch-perfect cover of The Beatles' song "Golden Slumber".
Yeah think I'm in love already …
Want to spend some quality time with Moz? You can! Go here and create your own monster.
Let's be honest, the John Lewis ad is the main festive advertising game in town. But Marks & Spencer have made a major play for the delightful warm-and-fuzzies with their recently-released advert featuring a gorgeously oblivious Paddington Bear who mistakes a thief for Santa, in the process making things profoundly better for everyone concerned …

(source: Digital Spy)