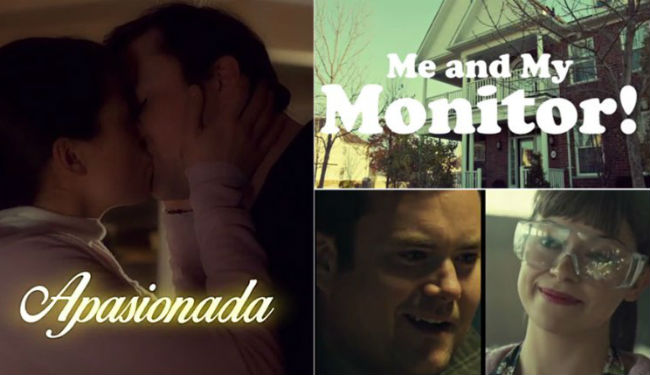 It goes without saying (but you know I 'm going to say it anyway) that Orphan Black is a freakishly amazingly good, nay GREAT show.
Coming complete with a gripping conspiracy-laced narrative that intelligently dissects the modern moral and ethical conundrum of genetic science, and the mesmerisingly good performances of Tatiana Maslany as a slew of clones, all with their own distinctive looks and personalities, BBC America's Orphan Black is one of those breakout hits that deserves to be talked about as much as it is.
With season 3 and it's gripping conclusion in the bag – including a scene that Tatiana Maslany found almost impossible to film – and word on season 4 still under seeming lock and key, the Orphan Black panel at this yeat's San Diego Comic-con (featuring Tatiana Maslany, Kristian Brunn, Jordan Gavaris, Ari Millen, Maria Doyle Kennedy, Dylan Bruce and co-creators Graeme Manson and John Fawcett) decided to have some fun with the show, filming a few interesting genre takes on the great love affair that is Alison and Donnie Hendrix (Kristian Bruun) to show to assembled fans.
Specifically an hilarious telenovela video Las Drogas del Amor, a sitcom Me and My Mentor and a murder mystery Seestra Sineestra, along with a bloopers reel and a highlights reel for season 3.
They're absolutely brilliant, a reminder if ever we needed one of how great this show, its producers and cast are, and how much creativity and hard work goes into the show.
Now if we can just get that sitcom into production …
(Source: Zap2it)