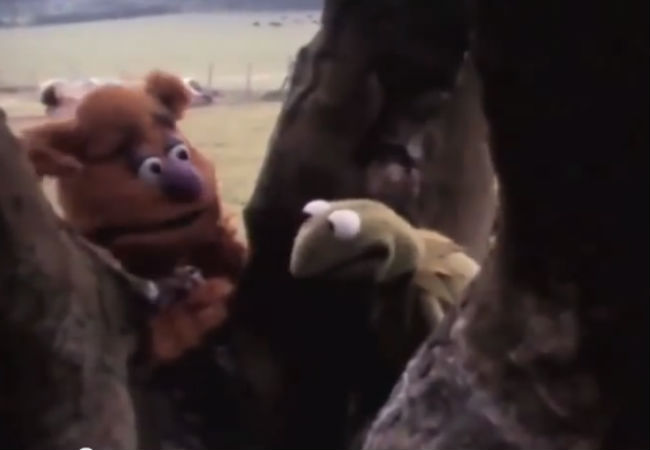 The recent movie-driven resurgence of Jim Henson's marvellous creations the Muppets,largely thanks to The Muppets (2011) and Muppets Most Wanted (2014), in which Kermit, Miss Piggy, Fozzie the Bear and the the rest of the gang have jumped back into the zeitgeist in all their hilarious, madcap glory, is as good a time as any to remind ourselves of the deep comic well from which sprang all the still much-loved Muppet-y zaniness.
Much of  The Muppets' enduring popularity has to do with the inspired talent of Jim Henson and Frank Oz, two friends and colleagues who collectively gave life to characters like Kermit the Frog, Rowlf the Dog, Miss Piggy and Fozzie Bear, along with Sesame Street stalwarts like Ernie, Bert and Grover, and clearly had a great deal of fun doing it while they worked together (Henson sadly passed away in 1990).
Proof of just how much fun the team behind The Muppets were having – besides the ongoing genius of Sesame Street and the five year comically-rich run of The Muppet Show – is this roughly eight minute piece of film from 1979, a camera test used to set things up for production of a scene from that year's highly-successful  movie release The Muppet Movie.
In it, Kermit the Frog (Jim Henson) and Fozzie the Bear engage in some off the cuff existential banter about life, the universe and stylised foam rubber, while the crew around them get everything set up for filming (assuming they weren't laughing themselves silly as they took in Henson and Oz's very funny philosophical riffing).
The footage is innately clever, very funny and helps you to understand that underneath all the zany, madcap frothy humour of The Muppets beat a ferocious intelligence, a willingness to take the mickey of any situation, and a rapid fire wit.
You appreciate once again just what an inspired creation Henson's delightful characters are and how lucky we are that he not only gave them to us all those years ago but gave them a solid enough foundation that their appeal hasn't waned in the years since.
(Thanks to Laughing Squid and Jason Scott for bringing this to my attention.)