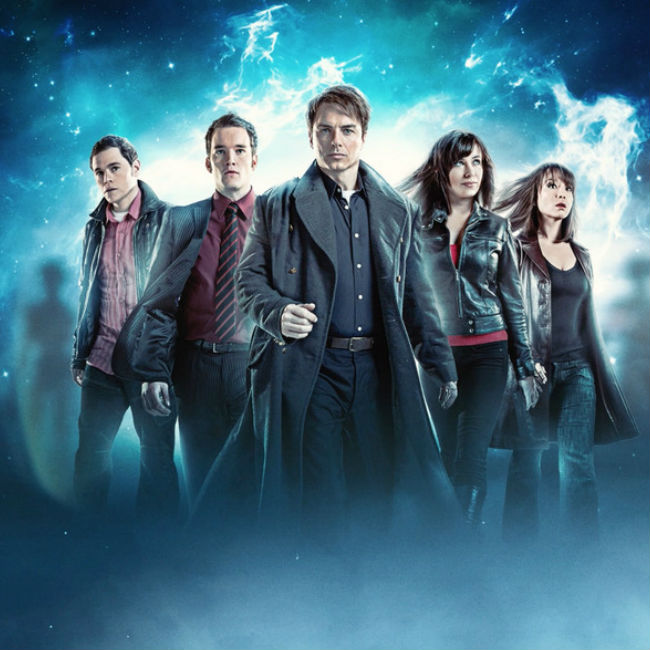 SNAPSHOT
The Church of the Outsiders believe that mankind is about to evolve, to reach out into the stars. Owen Harper believes that Torchwood has to do whatever it takes to stop them. (synopsis via Big Finish)
It's been awhile (10 years in fact) since the original Torchwood team – Captain Jack Harkness (John Barrownman), Gwen Cooper (Eve Myles), Ianto Jones (Gareth David-Lloyd), Owen Harper (Burn Gorman) and Toshiko Sato (Naoko Mori) – did grim but necessary battle with all manner of alien life, friendly, and often, not-so-friendly.
They didn't even make it back for any of the audio plays that followed the final series of the television show, "Miracle Day" which didn't feature the full original set of characters anyway.
But now, they're back – cue the song! Yes it's in your earworm now – in a brand new adventure called "Believe".
Granted it's not a visual tale, and I am a visual guy so audio stories never really appeal – but if you are the sort of person who devours podcasts, books on CD etc you will love the return.
Of course, being the first time the starting cast is back together, and the chemistry between them was brilliant and went a long way to making the show along with superior, imaginative writing, I might be willing to make an exception, espcially it sounds like an enormously intelligent, emotionally-resonant storyline, all hallmarks of the original first two series.
While you wait to "Believe", you can catch up on the current boxset "Aliens Among Us" …
"Believe" releases April for both download and on CD.
(source: Digital Spy)