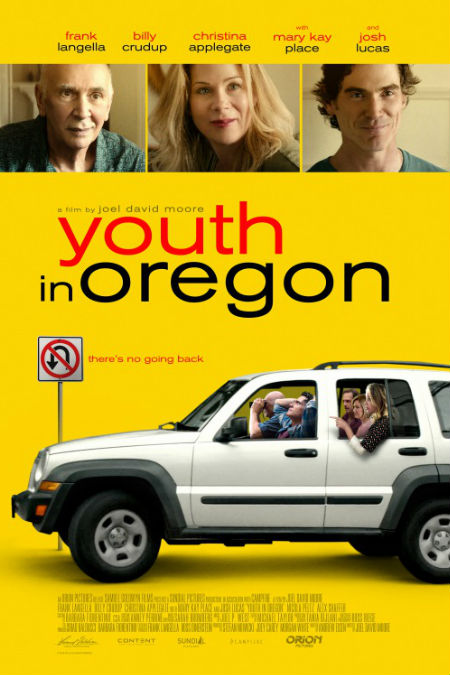 SNAPSHOT
When 79-year-old curmudgeon Raymond (Frank Langella) makes arrangements to be euthanized in Oregon, his family refuses to accept his decision. But when another family emergency arises, Raymond's daughter Kate (Christina Applegate) turns to her husband Brian (Billy Crudup) for a little help. So Brian reluctantly volunteers to drive the cantankerous Raymond and his wine-loving wife Estelle (Mary Kay Place) three thousand miles to Oregon. Determined to change the old man's mind before they reach the Beaver State, it becomes quickly apparent to Brian that convincing your father-in-law to keep living when he's ready to check out is no simple task. (synopsis via Coming Soon)
You know how decisions can be hard to make but once you've made them and know what you've decided is right beyond a shadow of a doubt that sticking to it becomes ridiculously easy?
It's a great feeling, liberating almost.
And you'll find pretty much everyone will support you if you're decided to opt for waffles over cereal for breakfast, or to book your annual holiday in Paris, hang the cost. Great decision, go for it, you'll love it.
But kill yourself? Ah, that is a whole different Pandora's Box of issues and emotions and you can be sure that if you are completely at peace with your decision, that no one else will be.
Especially if you have a family like Raymond's who care dammit! And they're not about to let go and do away with yourself just like that.
Sounds like a fertile ground for a funny yet moving indie drama doesn't it? Yes it actually kinda does …
Youth in Oregon opened 3 February in limited release and VOD.