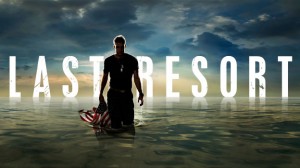 Whoosh!
What is that sound?
Why I believe it is the sound of the wind rushing over the wings of hungry pop culture vultures descending with unseemly haste to feast upon the corpses of now dead TV programs that just a few months before were bright eyed and bushy tailed and eager to court a viewer or 10 million.
But since they're now lying askew, scripts blowing in the breeze around them and a sad trail of catering trucks and unemployed grips wandering forlornly around them then we can safely assume that their acts of audience seduction have come to nothing, and unlike the Walkers of AMC's ironically very much alive The Walking Dead, they won't be re-animating soon, if at all.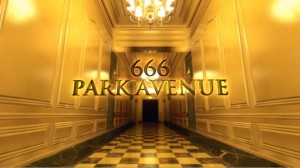 So who are the victims of this annual round of purging by US TV networks that has occurred around Thanksgiving this year, rather oddly we think,  since, presumably, it should should be a time of joyful thankfulness rather than bitter regret and recrimination?
Well the first two images in this post should have tipped you off to two of the biggest scalps so far.
Both Last Resort, about a US navy submarine crew forced to go rogue to defy what they believe are unjust orders, and 666 Park Avenue,  set in a glamorous apartment building in New York occupied, unbeknownst to them, by the already-damned, have been cancelled by their network in the USA, ABC.
While they will be allowed to finish up all 13 of the ordered shows, the extra two scripts each show that were ordered just a scant month ago – how fast time flies in the blink-and-you'll-miss-it-world-of-TV! – will now clearly not be required.
Both shows had slipped somewhat from their initial ratings figures but while 666 Park Avenue had been treading water for some time, and had been predicted to shortly join its landlord in the fiery pits of hell, Last Resort was doing sufficiently that many believed it would live to see another day on its tropical idyll home.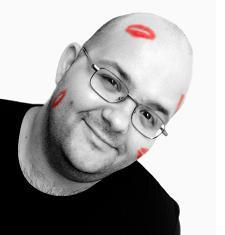 Alas it was not to be and the submarine's crew will now be stuck on the golden sands of their island hideaway forever, subsisting on coconuts and dreams of what might have been in season 2.
Michael Idato, writing in the Sydney Morning Herald, noting Last Resort's surprising demise, had these thoughts on why it might have sunk without a trace (submarines can do that you know):
"Of the two shows, the decision to cancel Last Resort is the more surprising, as the series was performing reasonably well, but was not delivering strong demographics and, for ABC, which is a female-skewing network, was slightly off-brand."
While Last Resort, which starred three Australian actors (Dichen Lachman, Daisy Betts and Daniel Lissing) had not yet reached Australian screens, 666 Park Avenue (starring Rachael Taylor, also late of one of last season's casualties Charlie's Angels), had begun screening on cable network Foxtel as part of this season's much-welcomed but belated mania for "fast tracking" from the USA.
I am now, like many other viewers, in two minds about whether to finish the remaining episodes of 666 Park Avenue I haven't seen.
Truth be told, while I enjoyed the first episode and reviewed it quite favourably, the show wasn't compelling enough to have me rushing home to watching any subsequent episodes so I may simply let it slide down into the fiery abyss and be done with it.
Brutal yes, but with so many other shows alive and kicking and worth seeing, it seems like the sensible thing to do.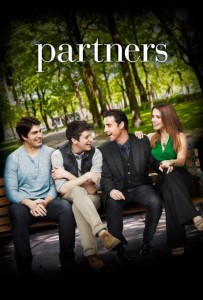 Alas one other show I had been looking forward to seeing that has bitten the dust is Partners (CBS) about two best friends since childhood – one straight (David Krumholtz, Numbers), one gay (Michael Urie, Ugly Betty) – trying to navigate the tricky waters of relationships and making a living while keeping their very close friendship as close as it had always been.
I may watch this, in a spare nanosecond or two – believe me, in this day new golden age of TV when quality shows are thick on the ground, that is all I can spare – simply to satisfy my curiosity but it won't be a high priority.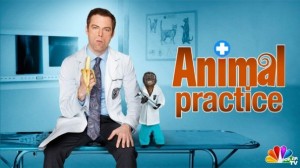 These three reasonably high profile shows join earlier cancellations Made in Jersey (CBS) and Animal Practice (NBC) in the graveyard of TV shows past.
Since neither show has reached Australia's UV-overdosed sunny shores yet, it's a fair bet that I won't be watching either of these shows (except perhaps to play the guessing game of what went wrong – such fun!).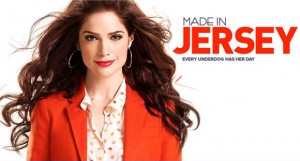 Other shows teetering on the edge of oblivion are Up All Night and Guys With Kids – you can check the predictions of tvbythenumbers.zap2it.com here – but for now that is the program body count.
May they all rest in peace … until disturbed by their inevitable DVD release anyway.