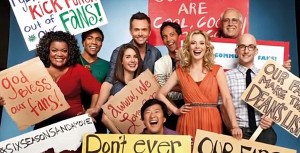 I am at heart an optimistic kind of guy.
While I keep a watchful eye on the unpredictable vicissitudes of reality which have a habit of upending even the most Pollyanna-esque of apple carts, and acknowledge that all the Tony Robbins' positivity in the world won't protect me from something going wrong, I will always tend towards believing that the best will happen rather than the worst.
(The exception being anything that involves a politician, for whose activities I reserve the right to practice pre-emptive, rapid, and decisive cynicism.)
Which is why I am placing a positive spin on two hopeful, but hardly definitive statements by two major figures at NBC, Community's home network.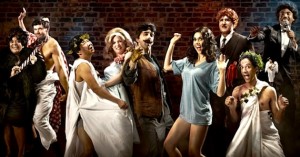 The first by Jennifer Salke, president of entertainment at the newly-resurgent network, was made during a Q & A by hollywoodreporter.com when she was asked how long NBC would stick with the critically and fan-adored sitcom (its fourth season premieres February 7th), which thus far has failed to set the ratings on fire, including explicitly asking if it would last beyond the soon-to-start-and-much-delayed fourth season:
"There's no way to deny that the show is loved by many, many people who aren't measured by Nielsen. So the giant question on everybody's mind is how do we go about getting an accurate representation of who's actually watching all of these shows when you have entire generations of people who do not watch any live television.

"… any show that's doing okay that we love we will try to support as much as we can. But there are more things that go into that decision. For instance, it depends on what's happening financially with the show. We have shows that we love that lose tons of money. So those factors obviously come into the equation."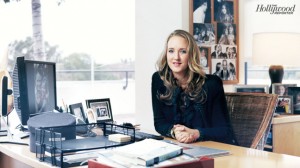 As I said not exactly a resoundingly definitive commitment to stand by the show come rain, hail or paintball splatter, but it's a good enough for now.
A positive take on her answers is given some backing by the fact that during her nine years at 20th Century Fox TV, where she had a significant hand in bringing shows like Glee, and New Girl to our screens, she championed bold, and clever shows that weren't afraid to take some creative risks, of which Community is most certainly one.
(Or at least was. Or maybe still is. Who knows? With creator Dan Harmon's departure, we only have NBC's assurance that the same envelope-pushing creativity remains relatively intact.)
You can read the full Q & A here.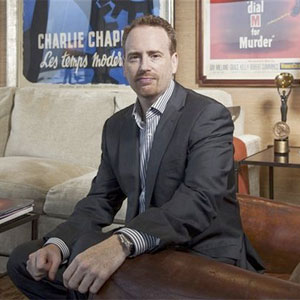 The non-negative vibe continued apace-ish when NBC president Bob Greenblatt addressed the Television Critics Association's winter press tour on Sunday US time and had this to say when asked if he'd like Community to remain a part of NBC's line-up:
"Yes, absolutely. I'm always hopeful for a show to continue. We co-own it and I'd love nothing more than to see it continue … I don't know that I'm the Community expert, but I think you're going to see relatively the same show that you have seen before. There is a little bit more heart built in to it, but we didn't fundamentally change it."
Again, not a cast-iron guarantee that Community will continue on into a Dean Preston-filled future, but then we're hardly likely to get that until Community finally converts all that critical and fan goodwill into healthy, robust ratings figures (there's that robust optimism of mine again!).
Admittedly neither Salkes not Greenblatt nailed their colours to the mast in any way, shape or form that will oblige them to go down with the Greendale ship, but as a Community fan, who has seen his beloved show pushed hither and yon by scheduling changes (not to mention the departure of one of the show's stars Chevy Chase, as well as writer Megan Ganz, recently; please let the monkey stick around, please!), I will take what I can get, hold it close, and believe that the Twitter tagline #sixseasonsandamovie is prophetic, and not wishful thinking.
Community returns to US TV on February 7, 2013 (yes this year!).