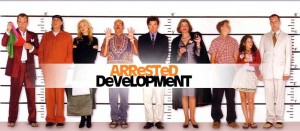 Arrested Development, a clever, literate sitcom created by Mitchell Hurwitz which featured the dysfunctional travails of the once wealthy Bluth family and ran from 2003-2006 is back from the dead!
It was a critical darling from the moment it was broadcast into peoples' living rooms, but alas, though it was insanely funny, with perfectly formed characters and the wittiest dialogue I had heard in any show, it failed to capture the imagination of the public, and eventually succumbed to ratings that never really matched the ardour of its media champions.
So it is wonderful news that it is to be resurrected by the same production team, and in a miracle that dwarfs all before it, given how hard it is to get actors with competing schedules in the same room for lunch let along to produce multiple episodes of a show, will star the original cast.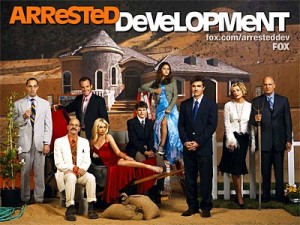 Under the development deal with Netflix, a video streaming service which is keen to develop it's now original content, in addition to making the content of other outlets available on its service, the show will return for 10 episodes in early 2013. In a move that is being hailed as bold and visionary, the episodes will all be released on the same day, further changing the distribution model for media and potentially putting another nail in the coffin of the current TV release schedule.
Netflix has done this before with the mobster drama Lilyhammer. It isn't willing to release viewing figures of that show but it must have done reasonably well because they will be releasing a second series. It is also producing and releasing new shows like House of Cards, Hemlock Grove and Orange is the New Black, all of which may follow the same model.
The difference is that Arrested Development, unlike these new shows, comes with a built-in ardent fan base who have been agitating via the internet for some time for the show's return. If ever there was a show that would cement Netflix's move into original programming, it's this show.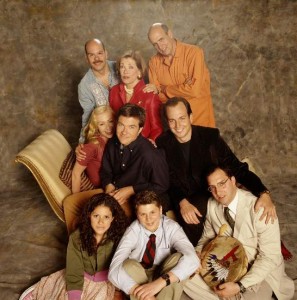 Michael Hurwitz has confirmed that he would be willing to do further series of the show via this new model. While Netflix hasn't confirmed that it plans to go into original programming as a permanent model, the odds are good that the success of shows like Arrested Development will mean that this experiment, inspired by the tsunami-like wave of people moving to watch their TV entertainment online, could well become the way all programs fare delivered in the future.
As a fan of this show, and someone who wishes more shows could available instantly via  download model, I will certainly be praying to all the TV gods I can find that this is the case.
Here's a clip of highlights from the show set to "Flagpole Sitta" by Harvey Danger: