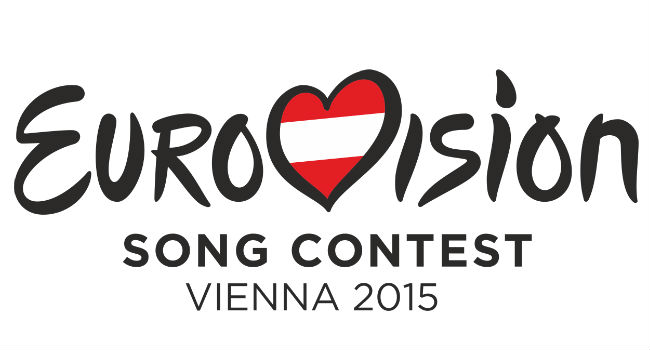 It's Eurovision Song Contest time again folks!
Let loose the glitter bombs of fabulous music now!
So, in the seven weeks leading up to the grand final on Saturday 23 May 2015, I will be profiling the acts and reviewing the songs of 5-6 countries each week, giving my unvarnished, unguarded and glitter-coated take on all 40 of the entries competing for glory in this year's contest.
It will be brutal, it will be camp, it may or may involve copious use of pyrotechnics, key changes and scantily-clad but limber back up dancers (and possibly a scantily-clad Polish farm woman or two ) but above all, it will hopefully give you some idea of who has the best chance of success at this year's contest.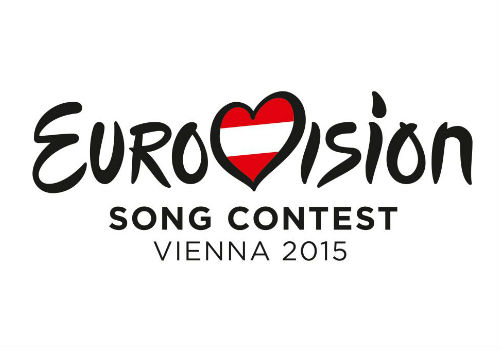 BUT FIRST … WHAT IS THE EUROVISION SONG CONTEST?
It started way back in 1956 as a way of drawing a fractured Europe back together with the healing power of music, the Eurovision Song Contest, or Concours Eurovision de la Chanson – the contest is telecast in both English and French – is open to all active members of the European Broadcasting Union, which oversees the competition.
Each country is permitted to submit one song to the contest – a song which is selected by a variety of means, usually a winner-takes-all competition such as Sweden's renowned Melodifestivalen – which they perform in two semi-finals in the hopes of making it to the glittering grand final.
Only six countries have direct entry into the grand final:
* The Big Four who fund most of the proceedings – UK, Germany, France and Spain
* The host country (which is the winner of the previous year's contest)
* Italy, who didn't take part for many years and was re-admitted in 2011 after a 14 year absence (it was one of seven countries that competed in the first event), making the Big Four the Big Five.
… and this year … AUSTRALIA!
The winner is chosen by a 50/50 mix of viewer votes (you cannot vote for your own country) and a jury of music industry professionals in each country, a method which was chosen to counter the alleged skewing of votes based on political and/or cultural lines when voting was purely the preserve of viewers at home.
Past winners include, of course, ABBA in 1974 with "Waterloo" and Celine Dion who won for Switzerland in 1980 with "Ne partez pas sans moi".
Above all though, the Eurovision Song Contest is bright, over the top and deliciously camp, a celebration of music, inclusiveness and togetherness that draws annual viewing figures in the hundreds of millions.
This year's contest will be held in Vienna, Austria.
AUSTRALIA: "Tonight Again" by Guy Sebastian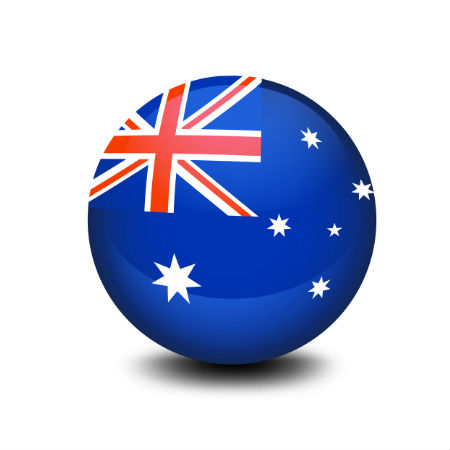 THE ARTIST
There's a certain hardcore section of music purists out there who believe in their heart of music-loving hearts that no good has ever come of a TV music talent show.
But then those "true believers" have never stopped to listen to one Guy Sebastian, a thoroughly Australian multicultural mix of Portugese, English, Scottish and Sri Lankan heritage whose family emigrated here when he was just six years old, who began singing at the age of 14 before winning the first edition of Australian Idol in 2003.
No reality TV flash-in-the-pan, Sebastian has gone to release 11 Top 10 hits, score six #1 singles – the only Australian male artist to achieve this – and two #1 albums (eight have gone top ten), garnering an impressive number of  platinum and gold certifications in the process.
If that isn't enough, he's now the first ever Australian entrant at Eurovision, an honour bestowed on the country Down Under by Eurovision to mark its 60th anniversary in acknowledgment of Australia's loyal support of the contest over many years, most particularly since SBS began transmitting the contest in the country in the 1980s.
So is "Tonight Again", the song he wrote, recorded and mastered in two days to meet the Eurovision submission deadline, going to make the most of this once-in-a-lifetime opportunity?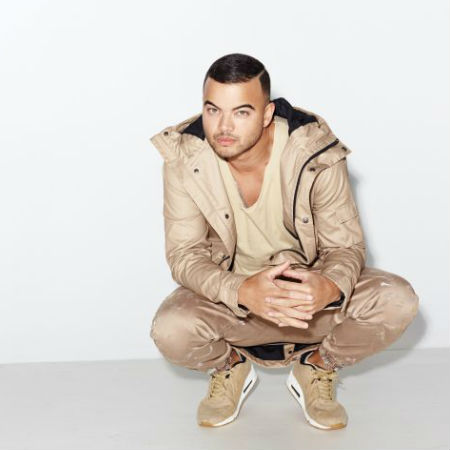 THE SONG
Too right mate! (I'm allowed to throw some Ocker in there since I am Australian.)
In a sea of oh-so-serious ciagrette-lighter ballads, Sebastian has delivered a riotous, vibrant party song that is an upbeat delight from start to finish.
Anchored by an insistent jazz/R&B melody, funky beats and his powerful, on-key all the time voice, "Tonight Again" is proof that Australia's one-off participation to honour Eurovision's 60th anniversary isn't some gimmick that no one is taking seriously.
This is the kind of joyfully danceable, of-the-moment song that is slamming it right across the charts and will likely do the same onstage at the Wiener Stadhalle thanks to its insistent hook and Sebastian's gift for intensely entertaining live sets.

Will Australia win Eurovision with it? Absolutely possible. It's brash, vibrant and alive and will get some lovin', lots of lovin' (quote apart from the novelty of having Australia competing in Eurovision for the first time).

AUSTRIA: "I Am Yours" by The Makemakes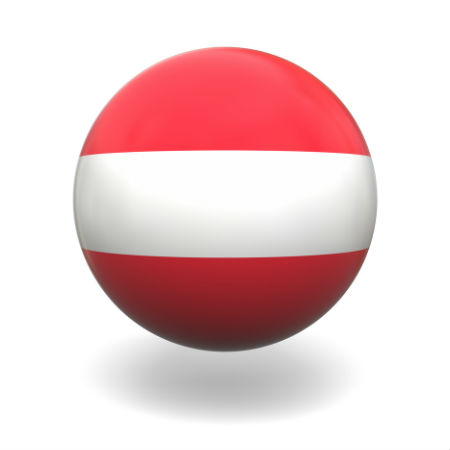 THE ARTIST
Drawing their name from of all things a dwarf planet out in the Kuiper Belt, The Makemakes (the same is also a reference to the creator god of Easter Island), consisting of Dodo (Dominic) Muhrer (vocals), Max (Markus) Christ (bass) and Flo (Florian) X. Meindl (drums), have been a success almost from the word go.
Formed in 2012, their first single "The Lovercall" made quite an impression on the Austrian charts, peaking at number 6, its position only bettered by their 2014 single "Million Euro Smile" which made it all the way to the heady heights of #2.
Best known for opening for Bon Jovi at the Krieau Rocks music festival in Vienna, The Makemakes, two of whose members have been playing together since the age of 9, have got the whole "rock god" look and sound down pat.
Authentic rockers though they may be, have they entered a song that's going to be turning heads and cementing Austria's position at this year's host?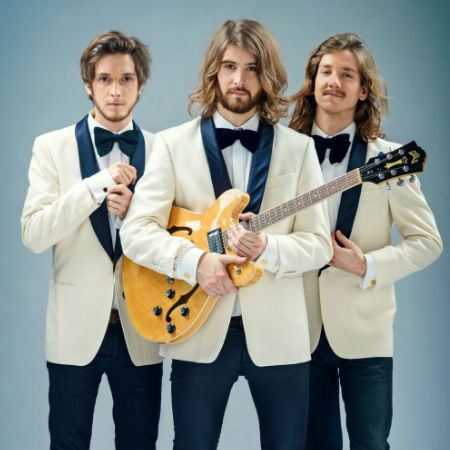 THE SONG
In a safe, inoffensive way kind of way yes.
Not the cluster f**k of solid safeness that many critics have made it out to be  – though it does sound uncannily like Coldplay's "The Scientist" drawing on the same soulful rock sound and heartfelt lyrical intent – "I Am Yours" is, if anything, simply an underwhelming though likeably sweet, passionate song.
Lead singer Dodo (Dominic) Muhrer brings a certain charming, emotionally-evocative sound to the song, investing it with more of an attractive lure than it might otherwise have.
It's not even remotely the walkaway hit that "Rise Like a Phoenix" was in 2014 but then it was likely never intended to be; the worst you can say about it is that it breaks very little new musical ground but it's hardly going to be a national embarrassment for the host country once The Makemakes have done their thing.
Will Austria win Eurovision with it? Unlikely. More cynical minds have alleged that Austria doesn't want to win again hence the banal choice but again, it's not as bad as people are making out; its just not that adventurous but that's hardly a crime.
FRANCE: "N'oubliez pas" by Lisa Angell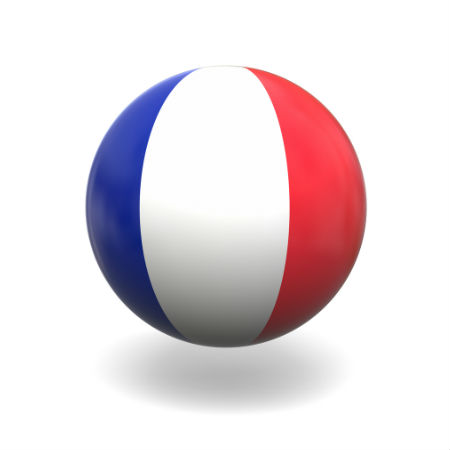 THE ARTIST
The possessor of an emotionally-evocative powerful that is sure to make full use of Wiener Stadhalle stadium-like acoustics, Lisa Angell is a classic musical prodigy  who began winning radio singing contests in 1979 at the tender age of 11.
Looking to build on this early success, she enrolled at the Conservatory of Nice at the age of 15 but quit shortly after enrolling, preferring to concentrate her efforts on performing live at piano bars on the nearby tourist mecca of the Côte d'Azur.
However it took till 2011 for the talented chanteuse to release her first album – she did release a single in 2001 "Des Années Après" by the great Didier Barbelivien which did quite produce the results she was after at the time – but she quickly followed that Des Mots … (2013) and Frou-Frou (2014) and appearances as a recurring singer on the French TV show Les Chansons D'Abord.
Clearly on the up-and-up career-wise, Lisa Angell sees Eurovision as a way to cement her growing success but is "N'oubliez pas" the song with which to do it?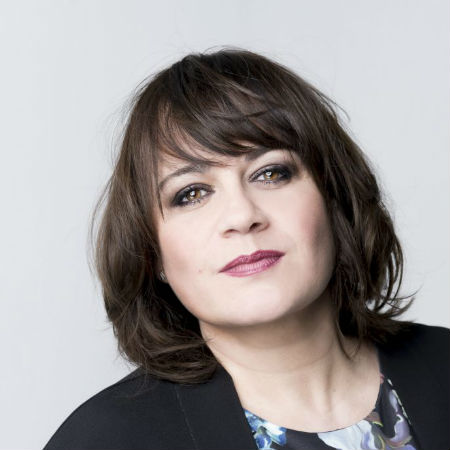 THE SONG
Oui, c'est magnifique.
It's immensely hard not to have Edith Piaf flashbacks during Lisa Angell's deliciously-nuanced performance of "N'oubliez pas", which builds on the great French chaunteuse's sound in ways that are entirely Angell's own.
Confirming France's return to the serious, lyrically earnest sound of the past after last year's raucously fun detour into French psych pop courtesy of Twin Twin's Moustache (which I quite liked though clearly Europe did not, awarding it only two points in total), Angell brings all the emotional vivacity and intensity any fan of the great French chanson could ask for, over a strikingly emotive melody that builds and builds throughout as she sings poignantly of the lessons we cannot forget from The Great War (1914-1918).
It's only great Achille's Heel is that it's not that different from any of the great swelling French chanson we have heard before, and though it will no doubt raise goosebumps when Angell is performing it, and deservedly so, it's likely to be forgotten reasonably quickly in the flurry of voting.
A solid, highly enjoyable effort but nothing about which to write home to Paris.
Will Austria win Eurovision with it? Unlikely. More cynical minds have alleged that Austria doesn't want to win again hence the banal choice but again, it's not as bad as people are making out; its just not that adventurous but that's hardly a crime.
GERMANY: "Black Smoke" by Ann Sophie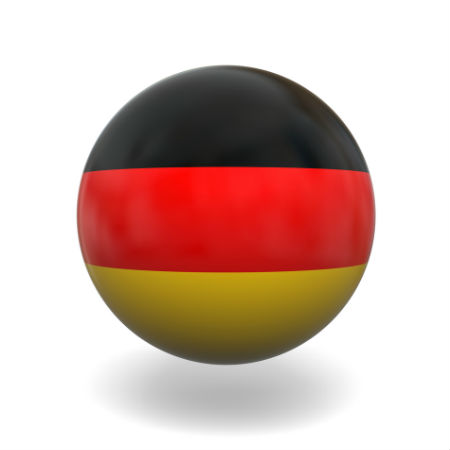 THE ARTIST
Ann Sophie is, by all accounts, a born entertainer.
It's apparent when you see her stride on the stage, confident, poised and entirely at home, that she loves being in front an audience and has the requisite skills to keep them in the palm of her hand.
They are skills the London-born singer honed at home in Hamburg, Germany where she partook in ballet and singing from the age of four, and in New York, where inspired by a love of singers Britney Spears and Christina Aguilera, she worked hard, studying by day at the Lee Strasberg Theatre and film Institute, and performing by nights where, according to Eurovision.tv, she "enchanted audiences as a singer at various trendy live clubs."
She has the stagecraft, the ability to live and breathe the songs she sings and a demo album ready to dazzle the world with, but does she have the song to make the most of this once in a lifetime Eurovision opportunity?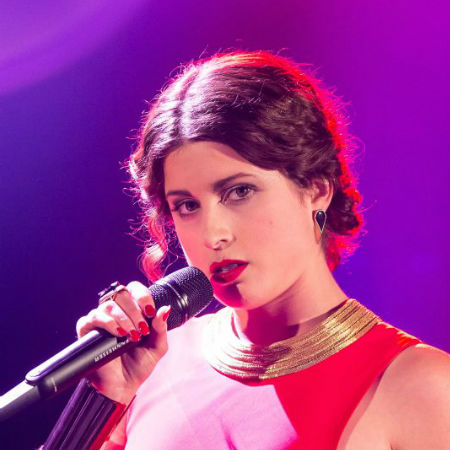 THE SONG
Yes, yes, yes.
"Black Smoke", penned partly by UK recording artist Ella Eyre, is a superlative song, throwing equal servings of attitude and passion, powerhouse vocals, and a matter of fact though sorrowful handling of love not quite working out into the mix.
Ann Sophie handles its declarative, almost sassy, air with ease, making you believe that though she wishes love could have taken its fairytale route, it hasn't and all she and her lover can do is move on and hope for more success with someone else next time around.
Helping things along immensely is Ann Sophie's performance which demonstrates she knows how to invest herself and the audience in a song, something that will come in handy come voting time.
Will Germany win Eurovision with it? Likely not but ti will provide one of the performances of the night with one of the strongest songs in the contest.
ITALY: "Grand Amore" by Il Volo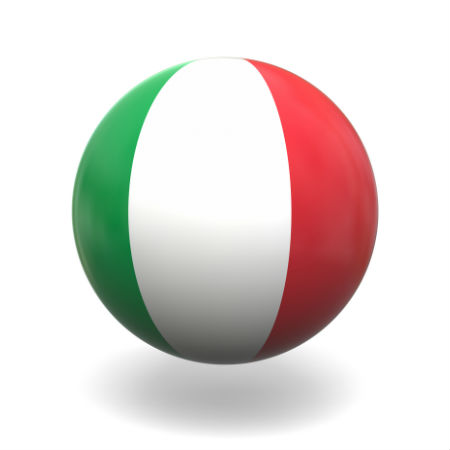 THE ARTIST
In just a few short years, Il Volo, consisting of Piero Barone, Ignazio Boschetto and Gianluca Ginoblea, has really gone places.
Brought together by Michael Torpedine, the man behind the enduring career of Andrea Bocelli, the three talented pop opera singers, who were discovered via the TV show Ti Lascio Una Canzone in 2009, are a part of a burgeoning worldwide trend which shows no signs of slowing down anytime soon, have released a succession of immensely-successful albums, toured the globe and even performed with the great Barbara Streisand herself.
That's not a bad ticking off of the artistic bucket list.
To that illustrious list, you can now add representing Italy at Eurovision – but is "Grand Amore" as show-stoppingly epic as it title suggests?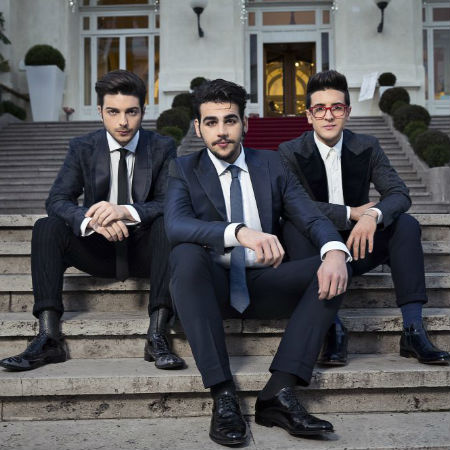 THE SONG
Yes – it's a beautiful tune, beautifully sung.
It is tempting when first you see Il Volo and hear the opening bars of their song to dismiss them as just another in an interchangeably long line of Italian singing groups that seem to have proliferated across the globe in recent years.
But then their three voices join magnificently together and BOOM! It's spine-tingingly, goosebump-inducingly gorgeous, the perfect melange of impassioned vocals, an inspiring melody and harmonies to die for.
What is against them alas is not the paucity of the song – though it is a tad generic and nothing we haven't heard a thousand times before – but rather the voting history of Eurovision audiences which as Angus from Wiwibloggs reminds us has not looked favourably upon people of this ilk:
"Italy is a nation with rich history and you would expect them to learn from it too. Judging by the selection of Il Volo, though, it looks like Italy needs schooling. So here's a li'l history lesson: In 2011 everyone thought a Big 5 country was going to cruise to victory with popera. France bombed on the night and Italy will too."
I don't necessarily think Italy will bomb – it's a gripping piece of music no matter how you slice it – but it won't bring them the accolades they're likely expecting.
Will Italy win Eurovision with it? No but they will dazzle, charm and enthrall and likely place top 10.
SPAIN: "Amanecer" by Edurne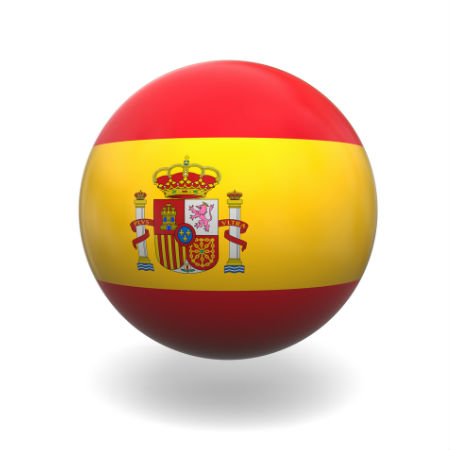 THE ARTIST
Another beneficiary of the TV industry's seemingly neverending love affair with live talent shows, Edurne has found remarkable and enduring success since her rise to prominence 10 years ago on Operación Triunfo.
Not simply a singer with five successful albums to her name, Edurne, who began singing, like so many Eurovision singers before her, as a child, is also a TV actress, host, star of musical theatre and even an impersonator.
Talk about having a lot of strings to your artistic bow.
Now she's set to add one more as she represents Spain at this year's Eurovision Song Contest – but is "Amanecer" by legendary Spanish songwriters Tony Sánchez-Ohlsson, Peter Boström & Thomas G:son the sort of song that could add Eurovision winner to her burgeoning portfolio of achievements?
THE SONG
Si si – this song has the lot … and then some.
This is as majestic as a song gets, a power ballad done absolutely and completely right.
Bristling with passion, heartfelt angst and a melody that soars to the heavens and back again, "Amanecer" is breathtakingly bold, a showstopper in the truest sense of the word.
It towering musical presence is amplified by a factor of a gazillion by Edurne utterly mesmerising, powerhouse of a voice which seems to grab the song by its short and curlies and never let go for the duration.
It's hard not to watch Edurne pour her heart and soul into this performance and not see another Conchita Wurst-level entrant in the offing.
Will Spain win Eurovision with it? I wouldn't be surprised. It has personality, power and passion, and providing Edurne doesn't tank on the night – it's happened before to people every bit as talented as she is – then she and Spain could well and truly go the required distance to victory.
UK: "Still in Love With You" by Electro Velvet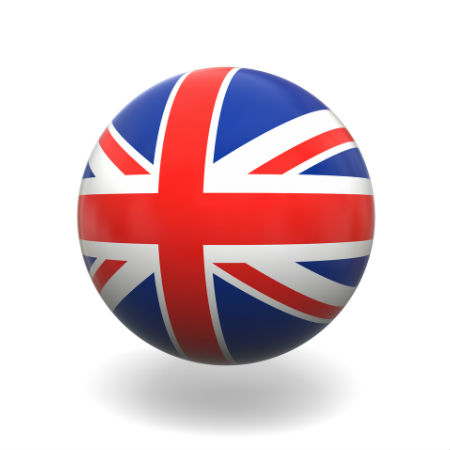 THE ARTIST
Consisting of Alex Larke, a primary school teacher and Mick Jagger tribute artist  with The Rolling Clones from Hertfordshire, and Bianca Nicholas, one time entrant on The Voice UK, and performer for associated royalty, Electro Velvet, named after a material that Alex apparently can't bear to touch, look to have a lot of fun performing.
Channelling a loe of both Louis Armstrong (Alex) and Britney Spears (Bianca), the duo have crafted a sound that is both a homage to the past and very much part of the modern musical landscape.
Thrilled to be appearing at the contest on its 60th anniversary, Electro Velvet, who sport special keepsakes when they're on stage – Alex wears odd socks while Bianca wears small items that belonged to her grandmother – are excited about their chance to raise the UK's stocks at Eurovision.
But have they been given the song, written by David Mindel & Adrian Bax White, with which to do it?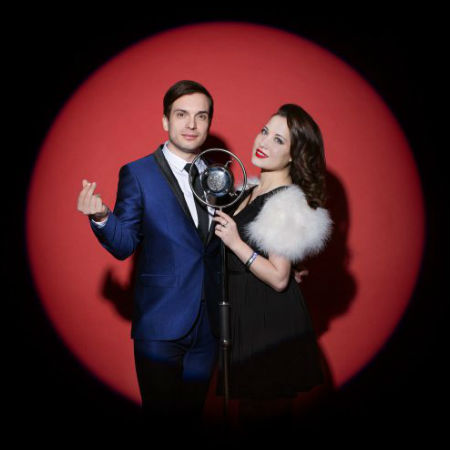 THE SONG
Contrary to what the baying crowds, holding their pitchforks and burning torches aloft, might say, it actually quite a good song with a lot of hard to ignore up tempo energy up its sleeve.
"Still in Love With You" has had a legion of detractors since it was announced this song and Electro Velvet would be flying the Union jack at this year's contest.
I'm not sure if this is due to the reflexive reaction to all British entries, most prominently by the British themselves, which automatically consigns each and every entry to the national embarrassment category before it's had much of a chance to have an airing, but the song has certainly been put through the critical ringer.
It's all seems a tad unfair with the song's infectiously fun electro-swing beat put to enormously good use with Electro Velvet clearly having a jolly good time with the bouncy, joyful beats and mischievous not to be taken too seriously lyrics.
The only concern is the woodenness of the performances seen thus far with Alex especially looking less like a playful man in love than a wooden puppet afraid of being used for kindling but otherwise this is FUN in all caps with a great big smile on its face.
Will the UK win Eurovision with it? No but assuming they overcome their so-so chemistry on stage, they should at least provide one of the more lighthearted highlights of the grand final.
And with Eurovision less than 24 hours from the first semi-final, all the contestants and delegations were invited to the Opening Reception which fittingly for such a major event came with the requisite amount of red carpet …
And finally for better or worse here are my top 10 picks for semi finals 1 and 2 …
SEMI FINAL 1
Russia, Greece, Denmark, Albania, Belgium, The Netherlands, Belarus, Moldova, Georgia, FYR Macedonia
SEMI FINAL 2
Sweden, Norway, Israel, Latvia, Azerbaijan, Czech Republic, Ireland, Iceland, Lithuania, Malta
Have fun everyone! Go Eurovision!