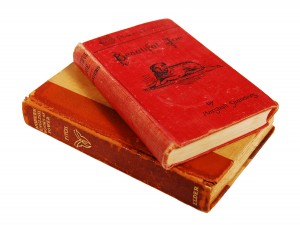 Admit it – you walk into a second hand bookstore and all you can smell is the delightful, or possibly, offensive smell of old books. As Richard Davies of worldwide online bookseller, abebooks.com, and an expert on rare books, explains in this information-filled video, old books have a distinctive smell and you will either love it or you will hate it. There doesn't appear to be many people loitering in-between.
I love the smell. It reminds me of walking through libraries or flicking through the pages of books in my grandparents' lounge room on many a languid summer's day. To be honest though, I have never given much thought to why old books smell the way they do.
But Richard has it seems,and more importantly so have a bunch of chemists at the University College London who performed a range of tests, and found that , in Richard words, "many books release hundreds of volatile organic compounds into the air from the paper." While that may detract a little from the romantic notion of inhaling the scent of aging books, the lead scientist's vivid description of the smell may win you back over. He described the smell as, and again I will quote Richard, "as a mix of grassy notes, with a tang of acids, a hint of vanilla over an underlying mustiness."
While that sort of description may seem more apt for wine than an old book, it does conjure up much more vividly the delightful aromas of a second hand bookstore or library. Of course what's even better than smelling the books, is reading them, or even better still, writing your own classics one day.
Which is exactly what I am trying to do. Write a book I mean… the vanilla and mustiness not so much.