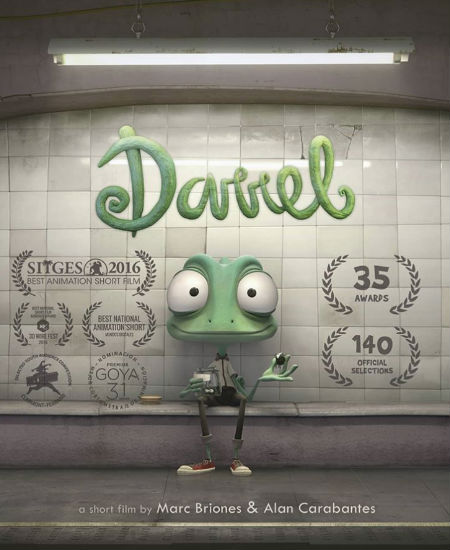 SNAPSHOT
Exchange of glances in the subway. How many opportunities have you let slip? Darrel will do everything possible to not let this one escape. (synopsis via Laughing Squid)
Is it possible to win the heart of an attractive lady chameleon by flies alone?
Darrel, the adorably awkward star of his own eponymously-titled short film  by Marc Briones and Alan  Carabantes thinks so and he'll do anything to make sure he has the flies for the job.
Alas, even though his heart is most definitely in the right place, his execution leaves a lot to be desired with the ending resoundingly hilarious confirmation of this.
Whoever said love isn't easy had obviously spent some time with dear sweet earnest Darrel …