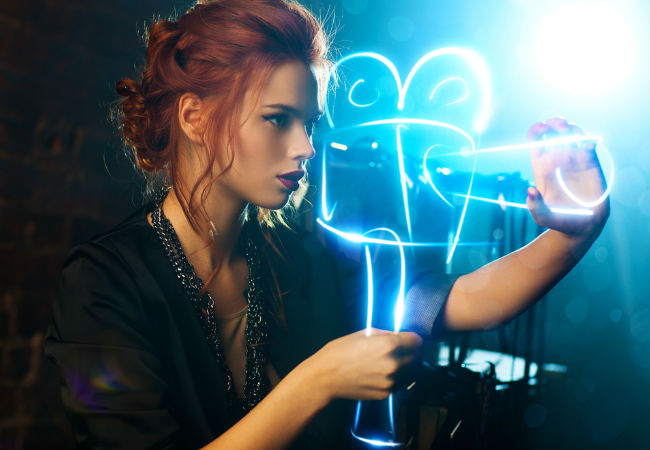 There is, you may be surprised to learn, no firm definition on what a short film actually is.
While there is a consensus that it is not as long as a feature film, something I would have thought would have been patently obvious if you have watched any of the amazing short films that pepper the schedules of film festivals the world over, give niche events like Australia's iconic Tropfest the reason for their existence, and fill sites like Short of the Week, the best anyone can come up with is the one provided by the Academy of Motion Picture Arts and Sciences (home to the Oscars) which defines them as "an original motion picture that has a running time of 40 minutes or less, including all credits".
However you choose to definite them, short films have become a versatile way for aspiring film makers looking for a calling card to advertise their feature length ambitions, ad agencies to have some fun with their clients' ads, and even magazines to give their brand a little bit of an unexpected playful edge.
One thing is for certain though – short films impose a discipline on story tellers to come up with narratives that are tight, elegantly simple, emotionally powerful and peopled with characters that are sharply defined and immediately identifiable with.
It's a good training ground for future filmmakers of any stripe, one that if indulged in more frequently, might have saved us some of the most bloated blockbusters of the last twenty years.
Here are five more short films that have caught my eye, either because of the clever story they tell, their visual style or a mix of both, all of which have kept me thoroughly entranced throughout their short but rewarding running times.
I love French cinema.
Feature-length or short, French films seem to possess a sense of the mischievous, the whimsical that bundled together with emotionally authentic storytelling and superb acting, lends them a degree of watchability that has me coming back and again.
This love of the slightly quirky elements of French cinema is no doubt why I found Volcan by Julien Loth, who's in his fourth year at Supinfocom computer graphics university in France, such a delight.
It reminds me very much of the Minuscule short animation films that also come out of France, possessing that series' whimsy, playfulness, and yes, emotional depth.
It's amazing what you can achieve in just one and a half minutes, how deep and affecting a story you can tell, and I'm impressed not simply at Loth's graphics skills but also his knack for succinct, meaningful storytelling.
This little gem will leave you with a smile on your face.
(Source: Laughing Squid)
Billed by its makers Claire & Maxime of Menilmonde as "an antigravity visual experience", Underlapse is a thoroughly unique viewing experience.
As the name might suggest, it takes you on an enchanting and immersive journey through a variety of natural and manmade landscapes from a point of view you likely haven't experienced since you tried to do hand stands as a child – upside down.
And the results are astonishingly beautiful and arresting.
You can't look away as the camera, looking up where gravity always insist we look down, pans across sky and space, new urban landscapes and ancient monuments while an intensely majestic music score accompanies it.
It is simply breathtaking and a whole new way of looking at the world.
(source: Laughing Squid)
Who hasn't wished at some point that they could take to the skies free as a bird, or a lost balloon at least?
Come on, we all have at one point but defeated by a lack of wings, reality or a lack of fillable canvas, we haven't done about the longing to soar across the sky.
That's not the case with young Harvey, who decides in the gorgeous short film Helium Harvey (which was written, directed and animated by the immensely talented Daniel Savage) that he wants to see the world in all its wonder and decides that the way to do it is to inhale a whole balloon-full of helium.
Not that he's counting on quite the end he ends up going on when he takes in his first breath of helium.
But he quickly adjusts to his unorthodox method of travel, a smile lighting up his face as he races across the ocean, passing a surprised lighthouse keeper as he goes, into the polar regions where he becomes a passing plaything for penguins and a whale, on into a valley of balloons aloft, through Venice and Egypt and a land of flying magical castles.
Of course you could wonder if it's all in his imagination but that would kind of be spoiling the fun now wouldn't it?
(source: Film School Rejects)
As we rush hither and yon, at ever increasing speeds, through the minutiae of everyday life, it's easy to lose sight of the wonder all around us.
It's reasonably understandable given that there would seem to be precious little magic in waiting in line at the bank, or rushing for a train or trying to eat lunch and read all the articles you have had a chance to get to.
But filmmakers Charles Frank and Jake Oleson, along with writer Kyle Harper, decided to try and see if it was possible to hold onto these moments and if they were worth anything other than simply being the building blocks of our time-pressured day to day lives?
The result is Still Life, which opens with the question "How do we hold a moment?" and then proceeds through a series of beautifully shot visuals and thoughtful philosophising, wonders what the difference is between merely existing and actually living?
This is what they had to say about the thinking behind this wondrous two minute film:
"What is the importance of a moment? Is it negligible, fleeting as the time itself? Is it heavy, bearing down on us in succession like tiny time anvils? Do moments hold any importance at all, in an age where you are likely reading this post during a brief lunch break or in transit to somewhere else? Five months ago, we wanted to try tackling some of these questions. We also wanted to capture something beautiful and have some fun. So we spent 48 hours in NYC and made a film."
It is beautiful, meditative and a reminder that there is wonder everywhere if we just take the time to slow down and look for it.
(source: Laughing Squid)
Death, in all its cutting-through-the-crap immediacy, has a way of making us stop and re-consider what is really important in life.
In the case of one man who must deal with the loss of his much-loved mother, it's realising that repairing the estranged relationship with his father matters more than pretty much anything else he has going on.
So he heads home to patch things up and on the surface at least it looks like he succeeds in re-building some sort of relationship with his dad.
But House of Donn, directed by Andy Coughlan, and starring Ben Shockley and Ken Colley doesn't go down the route you think it's going to, with an ending that will surprise you.
It's a very clever piece of filmmaking, a 15 minute slice-of-life drama that will leave you wondering if life is more like a Hallmark movie of the week or an altogether darker animal.
(source: House of Shorts)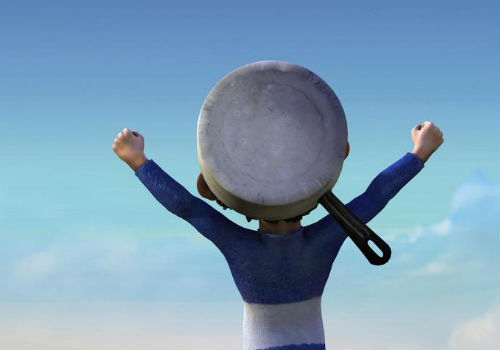 And finally every film festival worth its salt has a short film section these days including the Sydney Film Festival in my hometown which announced its full program last week, one that includes a sizeable number of shorts.
But Indiewire wonders in an excellent article whether there isn't more value in splitting off short into films into festivals devoted entirely to them such as Aspen Film's Shortsfest, Palm Springs International Shortfest, and Australia's own Tropfest.
Of course there are arguments for and against, as with any issue but it's a fascinating idea and well explored in the article.