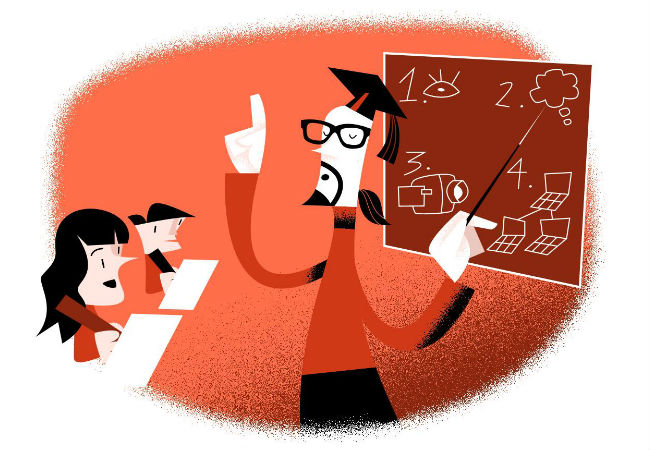 There is, you may be surprised to learn, no firm definition on what a short film actually is.
While there is a consensus that it is not as long as a feature film, something I would have thought would have been patently obvious if you have watched any of the amazing short films that pepper the schedules of film festivals the world over, give niche events like Australia's iconic Tropfest the reason for their existence, and fill sites like Short of the Week, the best anyone can come up with is the one provided by the Academy of Motion Picture Arts and Sciences (home to the Oscars) which defines them as "an original motion picture that has a running time of 40 minutes or less, including all credits".
However you choose to definite them, short films have become a versatile way for aspiring film makers looking for a calling card to advertise their feature length ambitions, ad agencies to have some fun with their clients' ads, and even magazines to give their brand a little bit of an unexpected playful edge.
One thing is for certain though – short films impose a discipline on story tellers to come up with narratives that are tight, elegantly simple, emotionally powerful and peopled with characters that are sharply defined and immediately identifiable with.
It's a good training ground for future filmmakers of any stripe, one that if indulged in more frequently, might have saved us some of the most bloated blockbusters of the last twenty years.
I have picked seven short films that have caught my eye, either because of the clever story they tell, their visual style or a mix of both, all of which have kept me thoroughly entranced throughout their short but rewarding running times.
Modern life may be a crazy busy blur but surely even the most time-challenged of you can manage 10 seconds, yes just ten measly seconds, to watch this gorgeous animation (above), Golden Age of Insect Aviation: The Great Grasshoppers from the hugely talented Wayne Unten which he describes this way:
"In 1903, Olivia Wright was the first to pilot the great grasshoppers of North America."

While taking my kids to the playground, I shot live-action footage of a grasshopper, using my iPhone.

This is one of many short animated clips I've made for fun. I might continue this particular clip as an Insect Aviation series… who knows :)"
It may be microscopically short but as with many of the most clever six second long Vine videos, it is packed full of more charm and whimsy and storytelling nous than many films a thousand times its length.
Marko Slavnic, the creator behind this tense eight minute race for survival by a bewildered, soon-to-be oxygen depleted astronaut across a deserted snow-covered world (above), is clearly a man who doesn't believe in sitting comfortably back in seats and taking in the view.
His short film about one man's fight for survival against an unseen, presumably alien pursuer, which has a brilliant twist towards the end, is as tense a film can come, aptly described by Film School Rejects as "a snare drum exercise in atmospheric worry that doesn't reinvent the wheel, but still adds a new tire to it."
It's a gripping tale that's up there with the best sci-fi scenes I have seen and bodes well for his career in film.
This is Not a Time to Lie by Lei Lei is a triply riot of colour and movement that overwhelms the senses in all the best possible ways.
There is clearly a fecund imagination at work here that revels in the surreal but never forgets that you need a coherent, beautifully told story and a sympathetic character underpinning it all to keep people watching.
Otherwise it's just a lot of colour and movement signifying nothing.
This visually rich three minute take of a plucky character's willingness to go anywhere on a grand adventure, against a backdrop  "that resembles torn book pages and a foreground marked (and marred) by synthesized water marks and shadows" (Film School Rejects) is a delight from start to finish and yes you should watch it more than once.
So you're an enormously polite zombie from Canada eh, who figures that with his people filling every spare inch of the zeitgeist with their undead presence, that there must be a role for him in shows and movies like The Walking Dead, 28 Days Later, Warm Bodies, and the upcoming Z Nation from syfy.
Well, there is, but you'll have to lose the politeness if you really want to make it big in the horror/apocalyptic/dystopian genre.
A change of approach works wonder in this highly entertaining short film from JWT Toronto which they created for the recently-staged Canadian Film Fest.
(source: Laughing Squid)
Canada is certainly proving a fertile ground for short films.
The 3D space adventure Malaise (above) is from the talented hand of Vancouver Film School graduate Daniel Beaulieu who submitted  the tense, chilling animated short as his final project.
He had this to say about what inspired the film:
"I wanted to do a project that was both visually exciting and a demonstration of my abilities as an animator. The look of the piece was influenced by an array of old sci-fi classics ranging from Andrei Tarkovsky's Solaris to Jean-Claude Forest's Barbarella. For the feel and tone of the film it was to Ridley Scott's Alien franchise that I drew inspiration from."
It certainly captures the look and feel of the best space thrillers to perfection and I can't wait to see what he comes up with a longer running time and larger budget.
(source: Laughing Squid)
This short film (above), starring Mindy Kaling (The Mindy Project, The Office) is a satirical delight from start to finish.
But the best part of this hilarious skewering of the pomposities of the fashion industry is that it comes from Vogue themselves, showing that they can be both the arbiters of fashion and self-depreactory all at once.
Quite how they didn't fall about laughing like loons I will never know (or maybe they did and there's one hell of a well-dressed bloopers reel out there somewhere).
(source: Vogue)
So furniture shopping doesn't exactly sound like fertile ground for a short film now does it?
Well, think again because Crush (above), which was written, directed and produced by Rebecca Pugh and Jen West, and has found itself getting a whole lot of short film loving at an insanely large number of film festivals, takes the exhausting task of finding a new chair and makes it a thousand kinds of whimsically charming.
Created with the backing of a Kickstarter campaign, it is one of the loveliest, funniest and most cleverly written short films I've had the pleasure of seeing.
And totally changed the way I will approach buying any new piece of chair ware in the future.