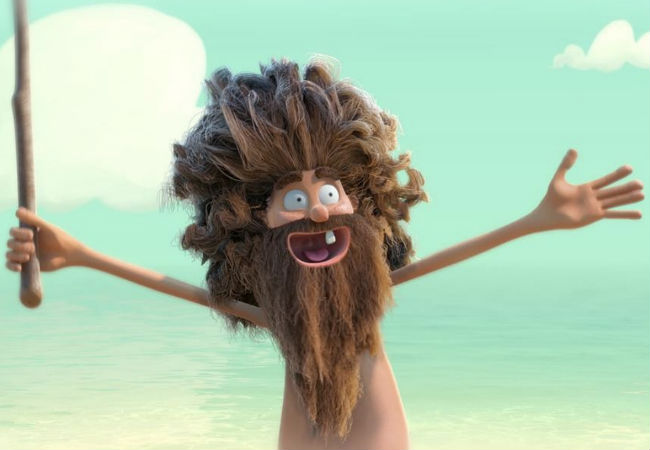 An Ode To Love, written and directed by Matthew Darragh and produced by Suzie Belton & Danielle Considine with music by Stefan French, and made with the generous support of Filmbase and RTE, tells the story of a man on a desert island who falls in love with a stick. [The film]made its premiere at the 2014 Foyle Film Festival where it received the award for Best Irish Animation and [has since garnered] an IFTA nomination for Best Animation, the Best Animation award at the Chicago Reel Shorts Film Festival and Best Animated Film at Rome International Film Festival. (synopsis via YouTube (c) Brown Bag Films)
The heart wants what the heart is a oft-repeated refrain when it comes to matters of the heart.
It's a truism, however true it may be, that applies to pretty much any situation including in the case of the delightful short film from Brown Bag Films, An Ode to Love, a man on a desert island who one day finds a stick floating in the shallow waters off his sole coconut-tree-punctuated home and promptly falls head over heels in love.
With a whimsical lead character and jauntily-playful score, and some hard but amusing life lessons along the way, this heartfelt gem which speaks to the necessity of the power of connection for all of us, is a joy, telling the story of love in all its multi-faceted, complicated, contrary glory.
Watch it, and fall in love all over again with the awww-inspiring notion that love may be just a stick on a wave away …