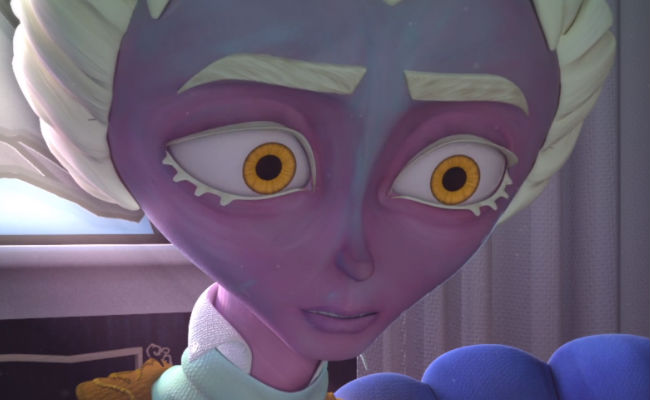 My partner and I got together on NYE 2008 hence this very Valentine's Day post on New Year's Eve …
I have been fortunate in many ways to only ever see the upside of love.
My partner is endlessly supportive and caring, the balwark I often need to weather the sometimes harsh vagaries of life, my family and friends are the best you could hope for, and I have never really had someone do something so diabolically awful that I have grown bitter and disillusioned about love itself.
But the therapist in the short film, Blissful Melodies, and at just 1 1/2 minutes its most definitely short but tells an elegantly-perfect story even so, comes across one man who, for very obvious reasons, has seen the good and the bad of this thing we call love.
And he doesn't seem to be in the mood to be talked down from his funk.
For all of its darkly despondent confessions, Blissful Melodies, the result of a project on the subject of "love" by Mohamad Houhou, Valentin Lucas, Myriam Vhin and Andrei Sitari, students at Gobelins, L'École de L'Image in Paris, is an intriguingly touching piece of animation.
Rich with thematically on point visual flourishes from the feather in Cupid's fingers to the rose-filled stained glass and a deftly-placed shadow to the arrow used to gauge out the table, its a judicious, succint piece of animation that is takes a wry look at the way love, perfect though it is in so many ways, doesn't always work for everyone.
Especially the one person you think would have a completely un-flawed take on matters of the heart.
(source: io9 Gizmodo)