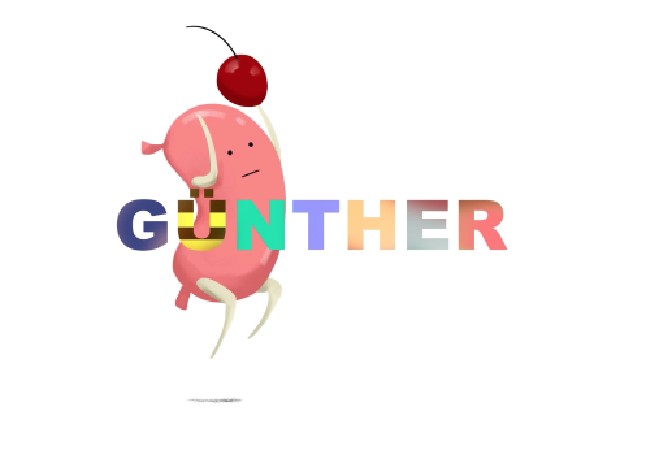 SNAPSHOT
"Günther [is] a rather surreal, but humorous animated short that features a naked hot dog named Günther who dances his way across a quest to find out exactly who he is. Along the way, he comes across some very colorful characters performing all sorts of tasks of the nonsensical variety. Once Günther figures things out, the rest more or less find their own respective place in the world." (synopsis (c) Laughing Squid)
Günther is a delight.
He's a strange, quirky, naked hot dog who decides to find out who he really is by way of a journey that consists largely of interpretative dance movements set to '80s video game music and a predilection for de-petaling flowers and a willingness to accept all the nonsensical stuff going on around him at face value.
This means that dear sweet, adorably Günther happily accepts that fish can drown in water, that bees will want to barbeque them and that pigs may end up on a spitroast surrounded by hungry frogs and turtles.
Sound off-the-wall wacky? It is, but in the most sublimely wonderful of ways, a tribute to creator Erick Oh's gift for investing weirdly likable characters with a huge amount of emotional resonance.
The delight when Günther finds out his true purpose is worth the price of (non-existent) admission alone to this perfectly delightful animated gem.