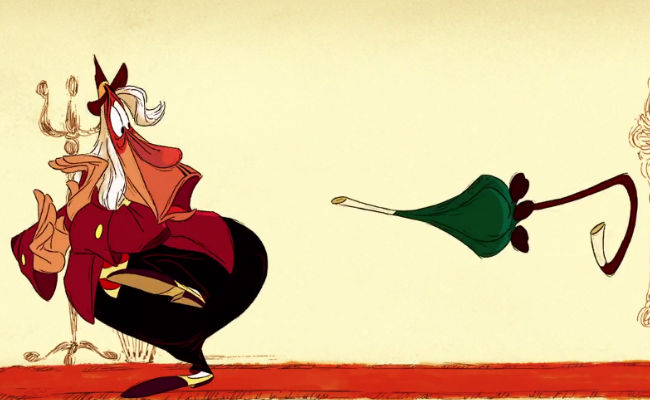 We've all been there on a rainy day.
We go to pop up our umbrella, our flimsy but vital protection against a soacking from the elements, and end up in a battle royale to get it to perform the very task for which it was designed.
If any proof was needed that it's often Humanity 0 Umbrella 1 or 1000, you only have to look at the pile of discarded, broken umbrellas lying in, on and around rubbish bins at railway stations and on city corners.
French animator Maël Gourmelen, who cites his mentors as contemporary master Eric Goldberg, and Disney animation legend Ward Kimball and who has worked for the likes of Disney, Dreamworks, and Aardman, and other major studios, feels your pain, and no doubt some of his own, channelling it all into the hand-drawn wonder that is The Inspector and the Umbrella.
Set on a rainy day in New York in 1952, and taking about four years to animate after-work and on weekends, it's a thing of beauty and vivid, often slapstick humourous, emotional expression, accompanied by deliciously apt, jaunty music by Mathieu Alvado.
You can find our more about Gourmelen's style and what led him to create this short film masterpiece at Cartoon Brew; then watch this short again, which reminds me of the work of the superlative Fritz Freleng, and marvel at the beautiful work therein, and how absolutely perfectly it captures our neverending battle with inanimate objects.