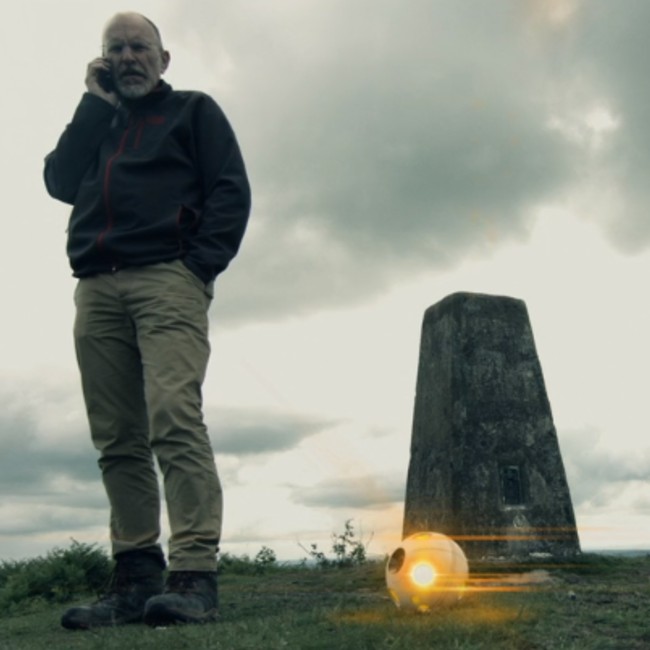 SNAPSHOT
Triangulation is the story of a man who has a most unusual series of encounters while scouting some triangulation pillars in the British countryside. The short picks up [creator John] Panton's childhood obsession with triangulation pillars ('something about them being defunct but previously interconnected stuck with me,' he told Gizmodo), then 'I gave a rough concept to writer David Quantick (Danger Mouse) as I wanted to try making a more overt sci-fi — essentially, cool kids from the future, inept adults, and scary AI.'"
This is an impressive of short form filmmaking.
In just five utterly immersive minutes, filmmaker John Panton, who describes himself as "a full time teacher with a slightly out-of-control filmmaking hobby", takes us on astoundingly affecting journey through alternate realities as well as our own, with an intriguing mystery at its heart.
To say much more would be to spoil quite a cool twist in the short-but-impacting narrative which speaks as much as about humanity's capacity for life and new birth as it does about well-demonstrated capacity for death and destruction.
You leave this beguiling film with a sense that something profound has just happened; not simply in terms of the fate of the world/s in which this man inhabits, permanently or briefly, but in the protagonist's life which will never be quite the same again.