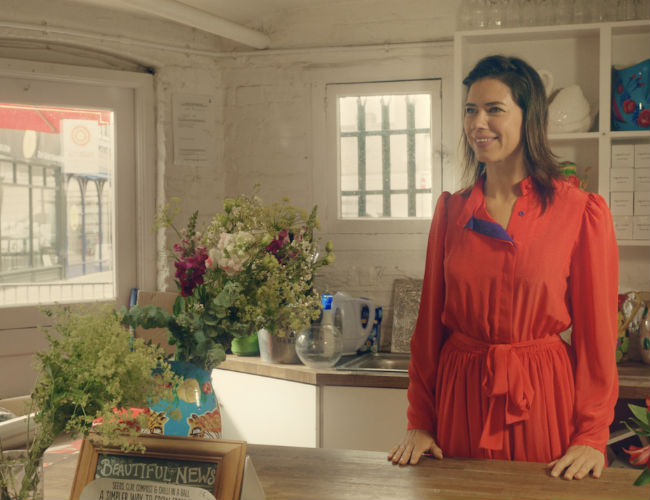 SNAPSHOT
Emily has opened a florist, she's living her dream, but she soon learns her new venture used to be a front for an entirely different business all together. (official synopsis via Vimeo)
One of my favourite scenes in Richard Curtis's Christmas classic, Love Actually, is when John (Martin Freeman) and Judy (Joanna Page) fall for each other, little by awkward little as stand-ins on a film set simulating partners in various sex scenes.
It's sweet, adorably ill-at-ease and yet full of the promise of more wonderful things to come.
Elderflower, a beautifully-realised short film with its heart on its sleeve, flowers in vase and something else entirely stuck to the wall, feels very much the same, all inviting innocence and heartfelt possibility wrapped in a delightfully, happily raunch-lite scenario.
You will adore Lou Sanders as florist Emily, Tom Ronsethal as her desperately adorable would-be suitor and Sheila Reid as the mischievous Maureen who isn't about to give up on life despite being in her late 70s.
And trust me, you will never look at flower shops the same way every again …