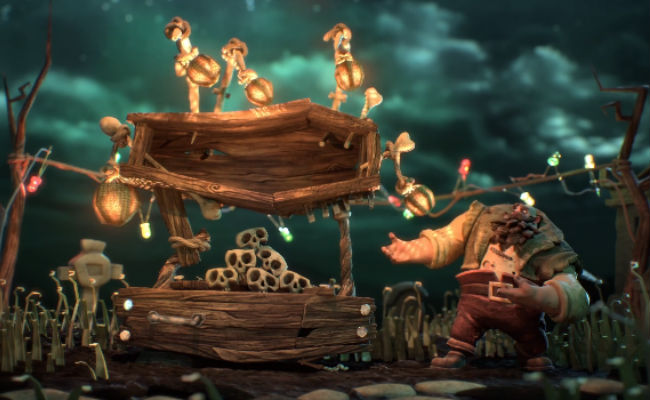 With Halloween approaching, we're reminded that the world can often be a dark and scary place.
But as this charming short film, Tombes & Manèges (Tombs and Rides), made by the students of Isart Digital School in Paris, makes gloriously clear, it is also full of wonder, love and a desire to make others happy.
It centres around a gruff but loving gravedigger digging burial plots under the moonlight whose bored son spots the bright lights, fun and colour of a fête foraine, or travelling summer fun fair off in the distance.
Unable to step away from his work, the father attempts to amuse his son with what io9 perfectly describe as a "makeshift, charmingly macabre carnival", replete with skulls, compliant rats and giddily coloured string lights.
It's a labour of love but the child doesn't enjoy himself until something quite unexpected happens and father and son journey into a magical underground world.
This is a film that doesn't simply aim to delight and please with some utterly transfixing digital visual delights but comes with a sweetly moving ending that will likely have you reaching for the tissues.
It is a charming reminder that life is rarely what it seems, and that even in the darkest of places, love, light and unexpected moments of bliss can be found.