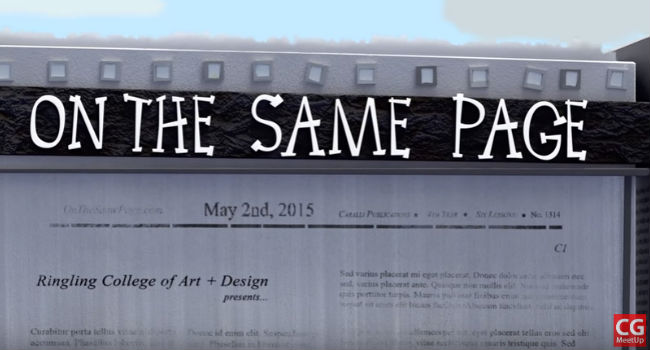 Opposites attract is one of the great maxims of romance.
But what if it's not so much opposites being attracted as one person finding in the other the spark that's been missing from their own black-and-white life?
That is quite delightfully the case in On the Same Page by Alli Norman and Carla Lutz, members of CG Meetup, who have created a heartwarmingly original tale of an adventurous, literally colourful woman who works in comics just across the road from an again, literally, black-and-white adorably geeky newspaperman who's convinced there is no news to report today.
He couldn't be more wrong and when he opens his window, shut permanently to the world, to respond to her playful lob of the dot from the bottom of an exclamation point – quite appropriate given her upbeat, devil-may-care attitude – and his papers fly out, he embarks on a visually and emotionally rich journey to reclaim his life.
Only to find a wholly other new one in the process.
Love sweet love it turns out is crazy, brightly colourful and On the Same Page is a gloriously good, uplifting reminder of its transformative power.