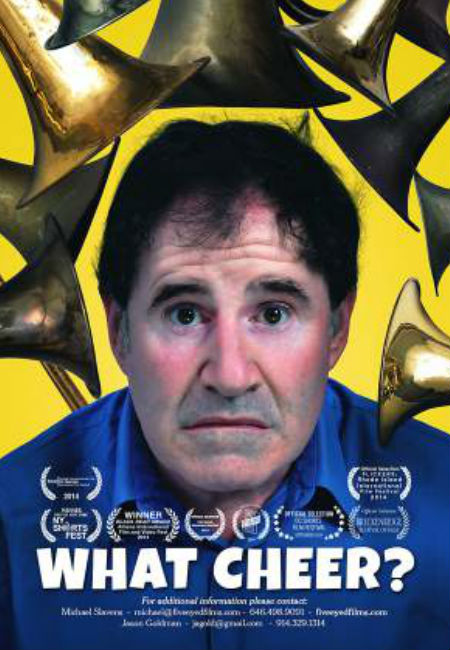 Losing someone you love deeply is never, ever easy.
No matter how much positive thinkers encourage us to celebrate life, look on the bright side of things, and believe life will go on and be even better than it was before our great loss, the reality is a good deal of grieving, deep down in the trenches of sadness grieving, must happen before all those oft-promised rainbows and glittery unicorns of future possibility can manifest themselves.
That's the way of things, and hard though it is, if we are move on in any meaningful way – itself a loaded concept since part of you will always be rooted back when you heard the news about your loved one's loss – we have to let the sadness run its course.
That and all the other stages of grieving which don't always play out as people expect, something that What Cheer? by New York-based Five Eyed Films, a most imaginative and poetic representation of one man's journey through enervating grief, makes clear in the most poignant and touchingly-offbeat of ways.
Starring the always wonderful Richard Kind, an actor of singularly distinctive presence and voice, the film is, notes Laughing Squid, an amazingly rich, unique story of the way grief and loss can affect of each of us in wholly individual ways:
"What Cheer?, a short film by Five Eyed Films that features actor Richard Kind as a bewildered man who's being followed around by a relentless marching band, played by the What Cheer? Brigade, after his wife dies unexpectedly. At first he is in denial of his wife's death but becomes fascinated with the band before becoming annoyed, frightened and bewildered by the constant noise. It's when he finally reaches a point of acceptance that the music quiets down, as if it were playing out each stage of his grieving process to the end.
Take the time to watch it alone or with someone you love, and be ready to be reminded that feeling sad and bereft is as valid an expression of our lives as human beings as the joy that will inevitably follow it when we're ready to receive it.