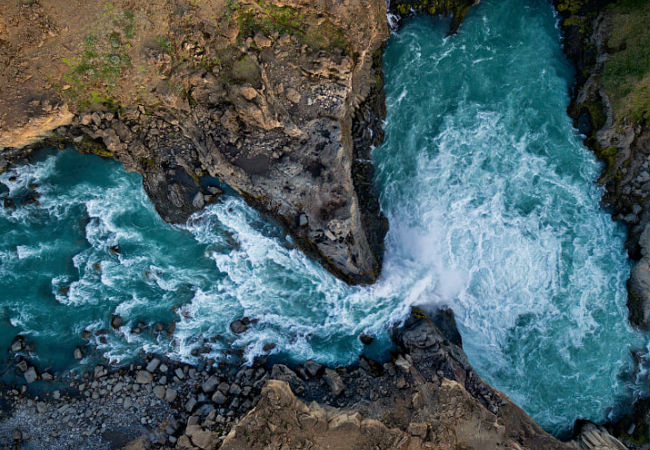 SNAPSHOT
…you will be transported to a place that easily could be a million years ago. From unbelievable landscapes and vast valleys to painting-like terrain and majestic waterfalls and lakes – this film shows the unparalleled beauty of Iceland and its unearthly glory. (synopsis via Laughing Squid)
Iceland is an astonishingly beautiful place.
One of the most compelling aspects of its enthrallingly-unique landscape is how otherworldly it looks, moving from ribbed ancient glaciers to black volcanic soils to majestically impressive waterfalls.
Russian photographer and videographer Vadim Sherbakov lets the gorgeous drone-filmed views speak for themselves, eschewing a narrative in favour of showcasing the sheer majesty of Iceland.
It's exquisite and breathlessly immersive and if you can't make it to the country, Islandia is the next best, thoroughly captivating thing.
(source: Laughing Squid)