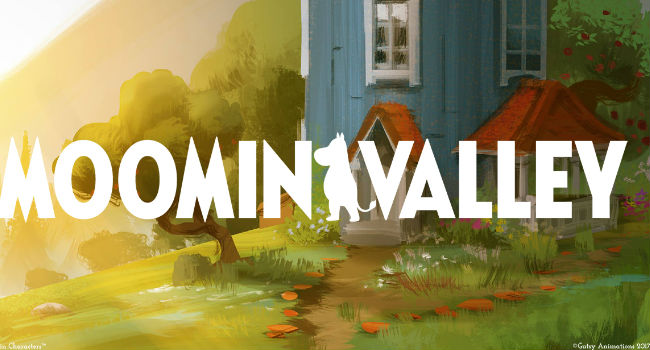 SNAPSHOT
The Moomins are one of Finland's biggest exports and have a global fan base. Moomins have enjoyed popularity since the 1950s, when the original Moomin comic strips were published in the Evening News newspaper. On the video below Marika Makaroff is speaking about building a new animated world based on Tove Jansson's original stories. (synopsis via Moomin.com)
I have often talked about the accidental enduring love affair with Scandinavian children's literature that I developed in my childhood.
I say accidental because my gravitation towards the likes of Agaton Sax, the Moomin books and Mrs Pepperpot was simply the result of my lifelove long of quirky, emotionally-rich and richly-imaginative stories well told.
The Moomin stories by Swedish-speaking Finnish author Tove Jansson was my great favourite, an oasis of belonging, love and practical inclusion that made my school years, which sported none of those qualities thanks to the ever-present schoolyard bullies, so much more bearable.
Hence my great delight when news broke of a new animated series coming our way in 2019, with an all-star cast including Jennifer Saunders (Mymble), Matt Lucas (Teety-Woo), Alison Steadman (Emma the Stage Rat), Taron Egerton (Moomintroll), Rosamund Pike (Moominmamma), and Kate Winslet (Mrs Fillyjonk), and now, it turns out a glittering array of songs from some big names in music.
Specifically from Columbia Records, part of Sony Music Entertainment, which will see each of the 13 x 22-minute first-season episodes graced by a track from the record label's artists.
Marika Makaroff, Creative Director and Executive Producer at Gutsy Animations which is making Moominvalley, is understandable excited.
"From the beginning of this project we have been ambitious with our vision – and it has paid off in spades. I'm thrilled to be partnering with Sony Music, which is home to some of the world's best artists, and can't wait to announce the incredible names that will be writing brand new music for Moominvalley. What we've heard so far is truly magical – it perfectly captures the sense of wonder and spirit of adventure so central to the world Tove created."
These songs will, according to Moomin.com, "complement an original score composed by Finnish musicians Pekka Kuusisto, whose father composed with the author Tove Jansson in the 1970s and wrote the Finnish National Opera's Moomin Opera in 1974, and Samuli Kosminen."
It all sounds absolutely wonderful, and while my life is far more full of love and richer in every way than it was in school, I have more than a sneaking feeling that I am going to love the new series every bit as much as I enjoyed the books way back when.
MOOMINVALLEY will air northern Spring 2019.