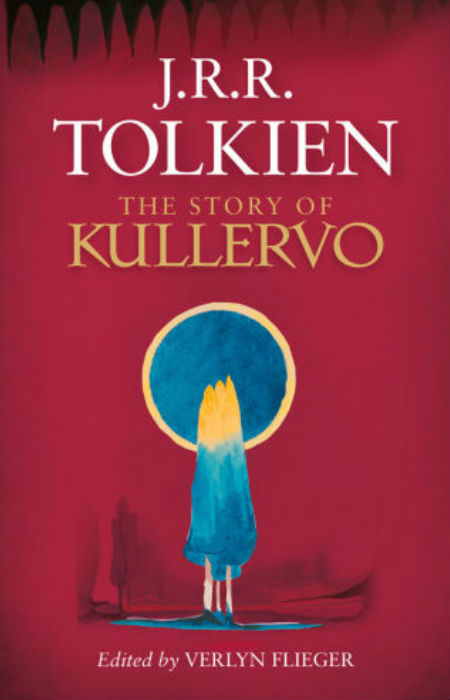 SNAPSHOT
Brought up in the homestead of the dark magician Untamo, who killed his father, kidnapped his mother, and who tries three times to kill him when still a boy, Kullervo is alone save for the love of his twin sister, Wanona, and guarded by the magical powers of the black dog, Musti. When Kullervo is sold into slavery he swears revenge on the magician, but he will learn that even at the point of vengeance there is no escape from the cruellest of fates. (official synopsis via io9)
I came quite late to the J.R.R. Tolkien party.
A voracious reader of fantasy and escapist fiction throughout my childhood and into my adult years, when I managed to read the entire Narnia series by Tolkien's good friend C. S. Lewis among many other works, I strangely enough did not read the celebrated author's masterpiece The Lord of the Rings until the first of Peter Jackson's masterful adaptations came out at the end of 2001.
Devouring the first book inbetween three sittings of The Fellowship of the Ring – it provided a unique perspective viewing-wise after I watched it the first time with none of the book read, the second time with some of the book read and the final time with the book well and truly under my belt – I quickly became smitten, like so many others with Tolkien's vast and limitless, and exquisitely poetically-expressed imagination.
Quickly finishing off books two and three in the trilogy, I then turned my attention to The Hobbit as well other works by Tolkien, many of which could best be described as reference books rather than pure works of fiction.
Nonetheless I was, and remain, hooked, so news of a new story by the man is a source of quite rapturous joy, even more so when you consider that The Story of Kullervo, written in 1914, is essentially the story that kicked off Tolkien's interest in epic fantasy fiction, inspired, notes io9, by "Finnish epic poetry tradition, particularly with one poem, the Kalevala, as well as the styling of English author William Morris."
Previously published as part of a collection of Tolkien's works, Tolkien Studies: Volume 7, by noted scholar on the author Verlyn Flieger in 2010, this stand alone edition comes with a lot of literary bells and whistles, notes io9:
"This book is Tolkien's original draft, along with his notes and essays about the source material. The book also includes some additional commentary from Tolkien scholar Verlyn Flieger."
The Story of Kullervo will be published on 27 August in UK and on 27 October in US.